Key events
Energy suppliers pay £10.8m for missing smart meter installation targets
Newsflash: Britain's energy regulator has fined six suppliers a total of £10.8m for missing their targets for smart meter installation last year.
British Gas, OVO, Bulb, E.ON, Scottish Power and SSE all missed their rollout targets, leading to a shortfall of 1,026,628 smart meters, Ofgem has announced.
The suppliers have all agreed to make payments into Ofgem's Energy Industry Voluntary Redress Fund (EIVRF) – whicih is used to provide help to consumers in vulnerable situations who are most at risk from cold homes and high energy bills.
Cathryn Scott, director of Enforcement and Emerging Issues at Ofgem, said:
"The installation of smart meters is a vital step in the modernisation of our energy system and the path to net zero by 2050. Smart meters give customers better information about their energy usage helping them budget and control their costs."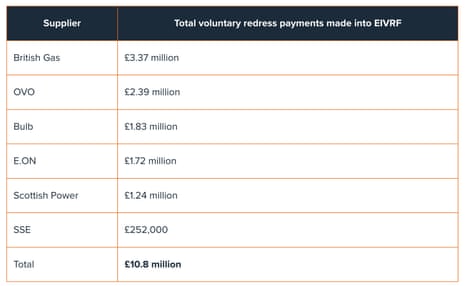 Some suppliers did cite "mitigating factors" for missing their targets, some of which Oftem considered when setting their payments into the EIVRF, but didn't hold a detailed review into what went wrong.
Introduction: China's economy falls back into deflation as pork prices tumble
Good morning, and welcome to our rolling coverage of business, the financial markets and the world economy.
China has dropped into deflationary territory for the second time this year, reigniting concerns over its economy.
Consumer prices in the world's second-largest economy fell by 0.2%, compared with the previous year, in October, a larger decline than the 0.1% expected.
Chinese producers also cut their prices at a faster rate. The producer price index (a measure of prices at the factory gate) fell 2.6% year-on-year, following a 2.5% drop in September. That could push inflationary pressures down globally.
The drop in China's CPI was partly due to cheaper food prices – pork, for example, cost 30% less than a year ago, with an oversupply of pigs and weak demand making this popular staple cheaper.
But there was also a notable slowdown in core inflation (stripping out food and energy), which fell to 0.6% in October from 0.8% in September.
While cheaper goods and services are welcome news for Chinese consumers, the fall in prices will worry Beijing, as it suggests economic demand remains weak almost a year after pandemic restrictions were ended.
Back in August, China's inflation rate fell below zero, before returning to positive terrirory in October.
Deflation is a serious situation – falling price levels lead to a rapid slowdown in economic activity as consumers cut spending and business invest less (on the logical grounds that it will be cheaper next year).
However, is a small drop in prices actually full-blown inflation?
Robert Carnell, ING's regional head of research for the Asia-Pacific, argues that China is actually grappling with "low underlying inflation".
Carnell says:
What China has right now, is a low rate of underlying inflation, which reflects the fact that domestic demand is fairly weak. What today's data show is that it doesn't take much of a negative shock from one of the components to push a low underlying headline inflation rate below zero on a year-on-year basis.

If you want to use any term, "disinflation" would be my preference, but what we are seeing today is mainly the result of a supply excess, rather than a collapse in demand.
Carnell adds that the inflation report highlights the "hog cycle" – when pork prices are high, farmers hold back pigs from the market to expand their herds, leading to a glut, causing herd shrinkage, etc etc.
He says:
China is not experiencing "deflation" as most headlines attest. But its pork prices are undoubtedly much lower, good news for all except farmers probably
The agenda
8.10am GMT: European Central Bank chief economist Philip Lane speaks at the ECB Conference on Money Markets 2023 in Frankfurt, Germany

9am GMT: ECB economic bulletin released

11am GMT: Ireland's consumer price inflation data released

1.30pm GMT: US weekly jobless report