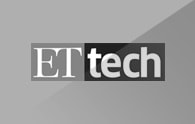 DSG Consumer
Partners (DSGCP), the Deepak Shahdadpuri-led consumer-focused investment firm, has launched its third flagship fund, while also announcing a buildout investment vehicle to back select portfolio companies.
DSGCP-III, the new fund from the Singapore-based Shahdadpuri, is expected to be a $60 million fund, which has made its first close at $30 million. Fund-III counts Verlinvest, the Belgium-based family office of the founding families of Anheuser-Busch InBev, and Nigeria-based diversified conglomerate Kewalram Chanrai Group, among its anchor investors.
"There has been strong demand, and we have been speaking to our existing investors. But we also expect 2-3 new investors to participate in fund-III," Shahdadpuri told ET over the phone. "The limited partner profile will be a mix of institutions across Europe, Singapore and USA, and family offices."
This will be the second successive instance of Verlinvest anchoring a fund launched by Shahdadpuri. The Belgian family office, which manages assets of about $1 billion globally, had earlier backed the $50 million DSGCP-II, which was launched in March 2017.
Separately, DSGCP is also launching its second buildout or growth fund that will focus on backing top companies in its portfolio.
"The buildout fund is geared to invest in about 10 companies—primarily from fund-I and some from fund-II, and we will not invest outside the fund," Shahdadpuri said.
The flagship fund will invest between $500,000 and $2 million in an estimated 20 ventures over a three-year lifecycle. Shahdadpuri said DSGCP has stopped placing fresh bets from fund-II, with the rest of corpus dedicated towards making follow-on investments.
Other investors in its earlier funds include mid-market private equity firm Everstone Capital, Sameer Sain, co-founder of Everstone Capital Advisors, Alok Oberoi, co-founder of asset management firm ACPI Investments, and Saama Capital founders Ash Lilani and Suresh Shanmugham, who had invested in their personal capacities.
The latest fund also comes after DSGCP has made a string of profitable complete and partial exits from its portfolio companies. The investment firm, which primarily prefers making seed-to Series A investments, sold its remaining stake in hospitality chain OYO Hotels and Homes to SoftBank last year, and has also partially exited its position in condiments maker Veeba Food Services.
All the companies have raised significant capital, post DSGCP's investments in them.
The six-year-old investment firm, prior to raising fund-III, had raised an estimated $95 million, betting on ventures operating across India and South East Asia,. In India, it counts Greek yoghurt maker Epigamia, cold press juice maker RAW Pressery, tea retail chain Chai Point and mobile point-of-sale solutions provider Mswipe Technologies amongst its portfolio.
"We have backed over 40 companies since 2013. Our first fund was $12.5 million, and from that fund, have realised $60 million from four full or partial exits, and distributed $46 million, despite it being early in the life of the said fund," Shahdadpuri said.
The last 12 months have seen some of India's top consumer product-focused venture capital firms raise fresh capital for their investment vehicles. In March last year, Fireside Ventures, led by Kanwaljit Singh, closed its first fund with a corpus of Rs 340 crore, overshooting its original target of Rs 300 crore.
More recently, A91 Partners, founded by former Sequoia managing directors V T Bharadwaj, Gautam Mago, and Abhay Pandey, is targeting $250-330 million in its maiden fund, with plans to back 10-15 companies in the early growth or late-stage private companies across sectors.