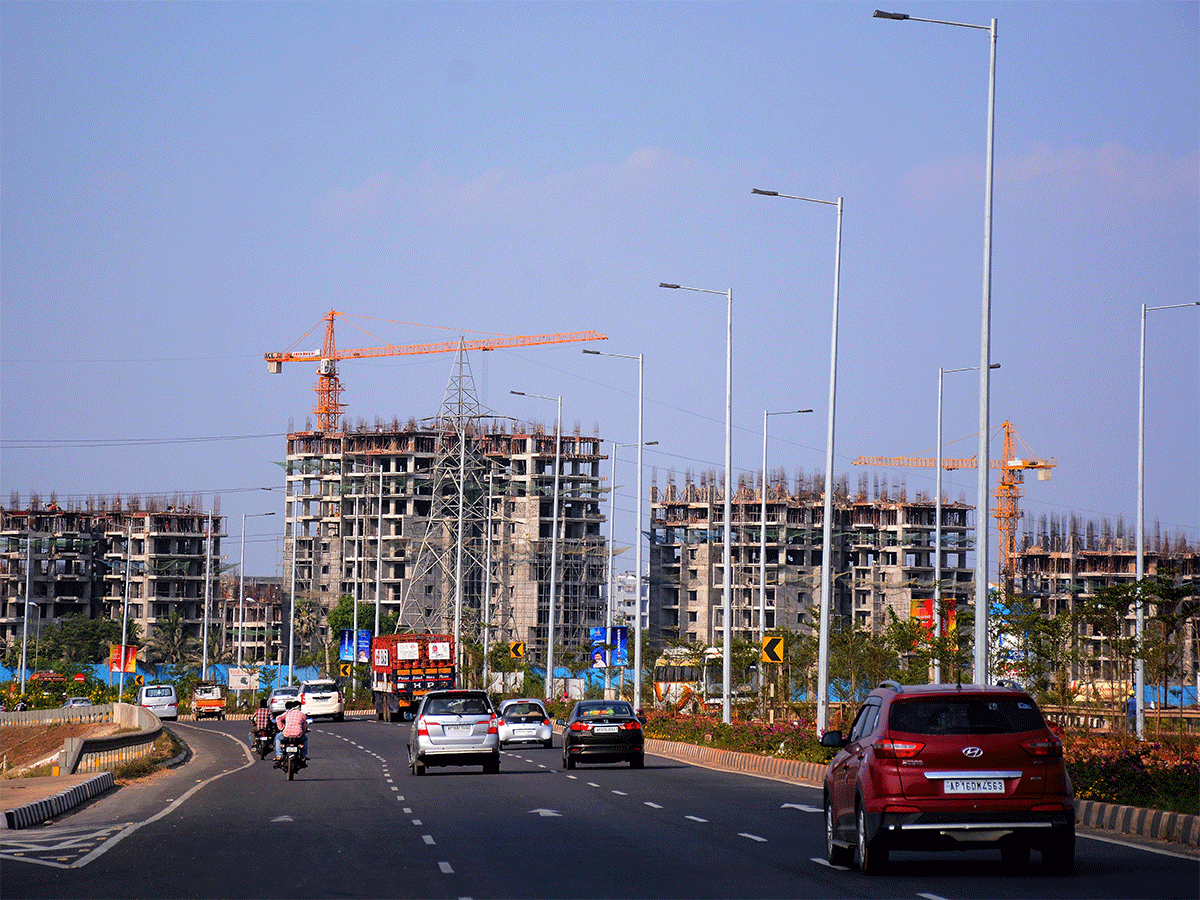 Guwahati: The several month-long
ethnic strife in Manipur
is fuelling
real estate demand
in
Assam
's economic hub Guwahati.
Several people in Manipur are purchasing ready to move houses in Guwahati. Some real estate promoters in Guwahati who do not want to be identified told ET, "Since July this year there has been a rush from buyers from Manipur to get flats in Guwahati."
He added, "Real estate in Guwahati had taken a hit in the COVID-19 period however post Manipur violence we got a good number of demands from Manipur."
Unprecedented ethnic violence erupted in Manipur on May 3, following a tribal solidarity rally that turned violent in Churachandpur district, leading to retaliatory violence between Chin-Kuki-Zo and the Meitei communities across the state.
Manipur police has stated that as many as 175 people were killed, 1,108 others injured while 32 are missing in the ongoing ethnic strife which started on May 3.
Some builders said,"Interestingly the people from Manipur from both communities Meitei and Kuki approach us for flats where dwelling units are lesser. They come in a group and want to purchase five or six flats, at most three BHK. They are keen on small projects and want to stay in a group." Three BHK flats in Guwahati are commanding price of Rs 75 lakh to 90 lakhs depending upon the locality. A trader from Manipur who does not want to be identified said, "It is months together there is no sign of improvement, curfews and extortion from the militant and overground organisations have ensured that there is hardly any opportunity there in Manipur." He said, "Youths are falling prey to community-based organisations and get entangled in the ongoing crisis. We have no other way but to move the children to safer places."
Violence in Manipur has reignited the militant outfits in Manipur. The businessmen and trader community are bearing the brunt of repeated extortion demands.
While a series of curfews and unrest has hard hit the normal business, extortion demand from militant outfits and its overground organisations adding to the woes of traders and businessmen.
A trader based in Imphal who does not want to be named told ET, "Manipur has had scores of militant outfits over the years extortion from the militant outfits have drastically come down. The violence which broke out of May 3 has brought back the extortion spree. Almost everyday we get extortion demand from one or the other outfits and overground outfits."
He added, "We have approached security forces but they are helpless. On a couple of occasions, patrol and security pickets are posted however things are back to the same. We are witnessing a situation when there was an extortion spree in 2007-08."
A trader in Thoubal said, " We have no other option but to relocate. Owing to curfews and violence for several days there is hardly any business activity, and, in this situation, it is almost impossible to comply with the different extortion demands. Cadres approach us with arms in shops and godowns."
He said, "Even grenades are planted when the extortion is not complied. At times the militants come in the fatigues of security forces. Even the traders outside Manipur are not keen to do business with us as there is huge uncertainty on the law-and-order front."
Manipur has several Kuki militant outfits and valley-based outfits. Sources in security agencies in the wake of violence valley based outfits such as the United National Liberation Front(UNLF) People's Liberation Army (PLA) Kanglei Yawol Kanna Lup (KYKL) have become active.
Earlier the Manipur government has asked banks to extend the moratorium period up to 12 months from the date of implementation of the rehabilitation/restructuring measures and for retail loans under P-segment (Personal/Pension/Vehicle/Housing loans etc).
EMI repayment may be deferred by 12 months. A release from the Finance Department issued by Anna Arambam, Director (Institutional Finance) in July stated the ongoing social disturbances since 3rd May, 2023 have adversely affected all sections of the society and economy in the State. Many banks have reported huge increases in stressed assets of their loan portfolios.