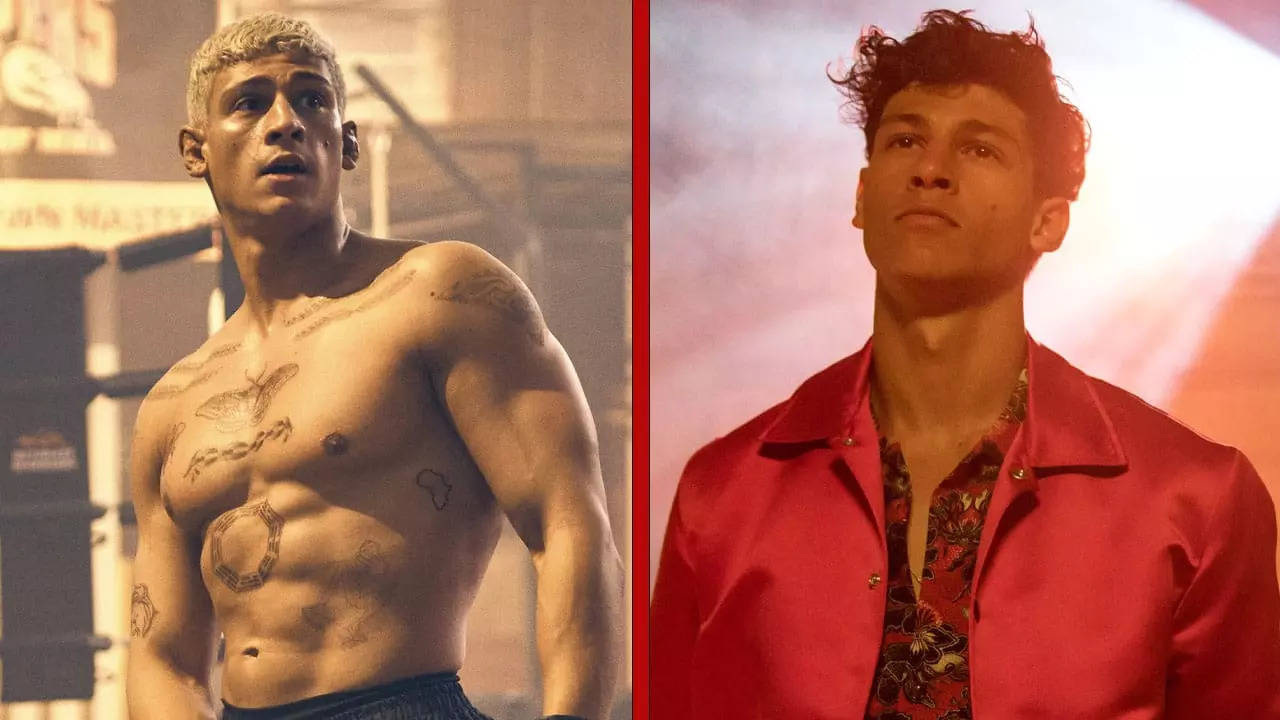 German action drama
Sixty Minutes
is all set to premiere on
Netflix
. The martial art movie will entertain the audiences early January 2024.
According to a statement by Netflix, the worldwide release of the Sixty Minutes will be on January 19, 2024, which is Friday.
Sixty Minutes is a German martial arts action drama and is a Netflix Original. The movie produced by German studios W&B Television and Nocturna Productions is directed by Oliver Kienle. He, along with Philip Koch, has written the movie. Other producers of the film are Quirin Berg, Hannes Höhn, Philip Koch, Maximilian Vetter, and Max Wiedmann.
The movie, with a run time of 88 minutes, is about Octavio, who is an MMA fighter and has just sixty minutes to meet his daughter on her birthday, otherwise he will lose custody of his daughter forever.
His only hope of avoiding the risk of losing custody of his daughter is to throw his big fight. But by doing so he upsets a lot of unsavory characters. With every passing minute, Octavio is pushed to his limits. How he faces the challenges is to be seen.
The film's cast includes Emilio Sakraya who plays the lead character of Octavio Bergmann. He was earlier seen in the Tribes of Europa and first season of Warrior Nun. He has also worked in television shows like 4 Blocks and Winnetou – The Legend Lives and in 2017 movie Rock My Heart. The character of Paul Lehmann has been portrayed by Dennis Mojen who had earlier worked in Netflix Originals like Isi & Ossi and Into the Night.The role of Cosima has been essayed by Marie Mouroum. Florian Schmidtke, Paul Wollin, Aristo Luis, Morik Heydo, and Alain Blazevic are the other cast members. The movie will come up with a German dubbing with local subtitles depending upon the regions. There is no clarity on English dubbing.
FAQs:
When will Sixty Minutes release and what is the run time?
The movie will be released on January 19, 2024 by Netflix. It will have a run time of one hour and 28 minutes.
Will there be an English dub of this movie?
The film will be available with German dubbing but it is still not clear if an English dub will be available.
Disclaimer Statement: This content is authored by a 3rd party. The views expressed here are that of the respective authors/ entities and do not represent the views of Economic Times (ET). ET does not guarantee, vouch for or endorse any of its contents nor is responsible for them in any manner whatsoever. Please take all steps necessary to ascertain that any information and content provided is correct, updated, and verified. ET hereby disclaims any and all warranties, express or implied, relating to the report and any content therein.