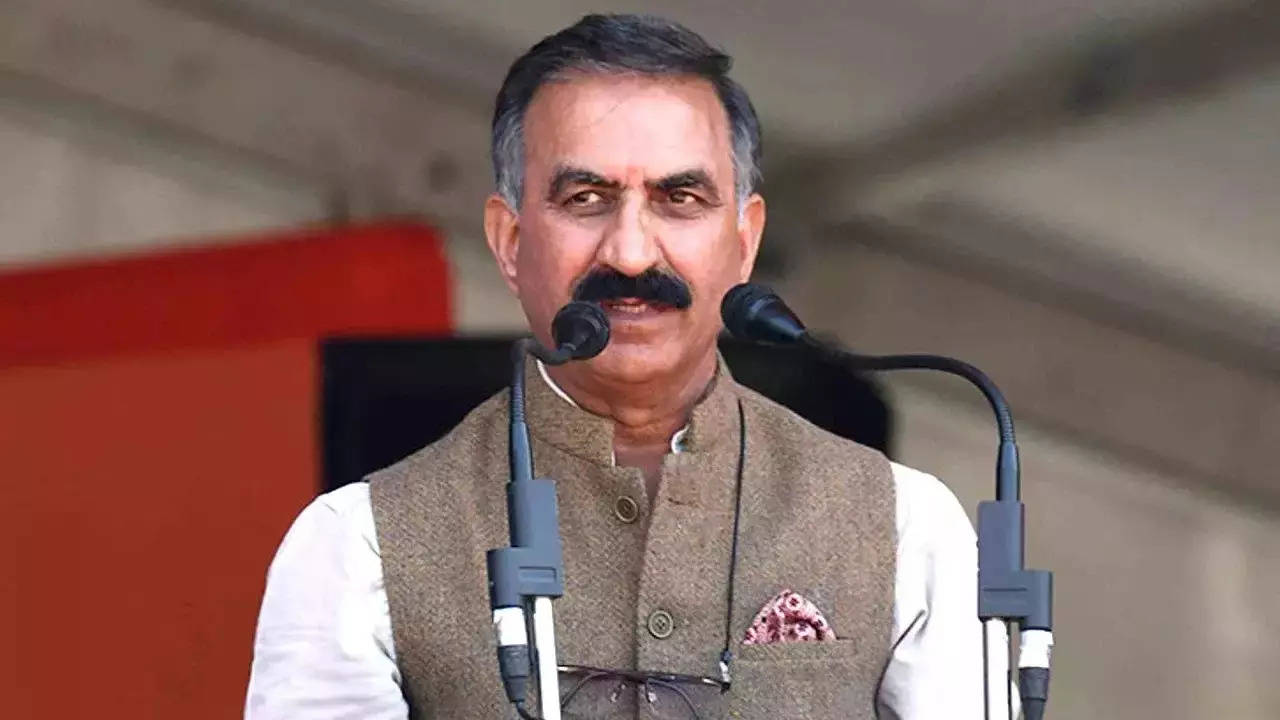 Shimla: Unemployed Himachali youth above the age of 23 years will be given a 50 per cent subsidy on loans to purchase e-taxis and e-buses with no collateral guarantee under a state government scheme to generate employment and promote green initiatives. In case the cost of the e-taxi is Rs 20-lakh, a subsidy of Rs 10 lakh will be provided, and these e-taxis would be attached to various government departments. A monthly income of about Rs 40 thousand will be ensured, Chief Minister
Sukhvinder Singh Sukhu
said on Monday.
Launching the e-taxi scheme under the first phase of Rs 680 crore Rajiv Gandhi Self-Employment Start-up Yojna and a website of the Transport Department to facilitate online registration, he said the scheme for the youth was one of the key promises made in the Pratigya Patra of the Congress Party.
In a statement issued here, he said that 500 permits would be issued in the first phase, and the number of permits will be increased as per the demand in the near future.
The government is committed to providing employment to the youth and making Himachal a green state by 2026, and a fifty per cent subsidy will be given to unemployed youth for the purchase of e-taxis and e-buses. Besides, no collateral guarantee will be required for raising loans from the banks, he said while talking to the media persons.
Youth keen on purchasing e-taxis or buses would be required to apply for e-taxi in the portal started by the government within a month, and eligible youth above the age of 23 years will be linked to the startup scheme and e-taxi permits would be issued, Sukhu said while talking to the media persons.
Once the e-taxi permit is issued, it would be registered with the Labour Department, which would facilitate the loan process without collateral guarantee after depositing the margin money and release of the subsidy directly through the banks for the purchase of taxi, he added. To facilitate the smooth running of e-vehicles, charging points would be set up at all the petrol pumps of Indian Oil and Bharat Petroleum, and Himachal Road Transport Corporation (HRTC) and State Electricity Board have also been asked to provide e-charging stations on six identified corridors, Sukhu said. The government is planning to replace the entire fleet of about 3,000 buses of HRTC with e-buses, and 350 e-buses will be purchased shortly and 1,500 e-buses in three years to encourage e-buses in the private sector. The government has issued 24 e-buses permits out of a total of 107 permits and a subsidy of Rs 50 lakh would be provided for an e-bus costing Rs 1 crore, Sukhu said.
Under the second phase of this scheme, the youth would be encouraged to set up solar energy projects. The draft of this scheme was being finalised and soon this scheme will also be rolled out, he added.
The youth would be provided a subsidy for agriculture-related work under the third phase of the scheme. A scheme was also being prepared to provide a 90 per cent subsidy to youth for pisciculture, the statement said.