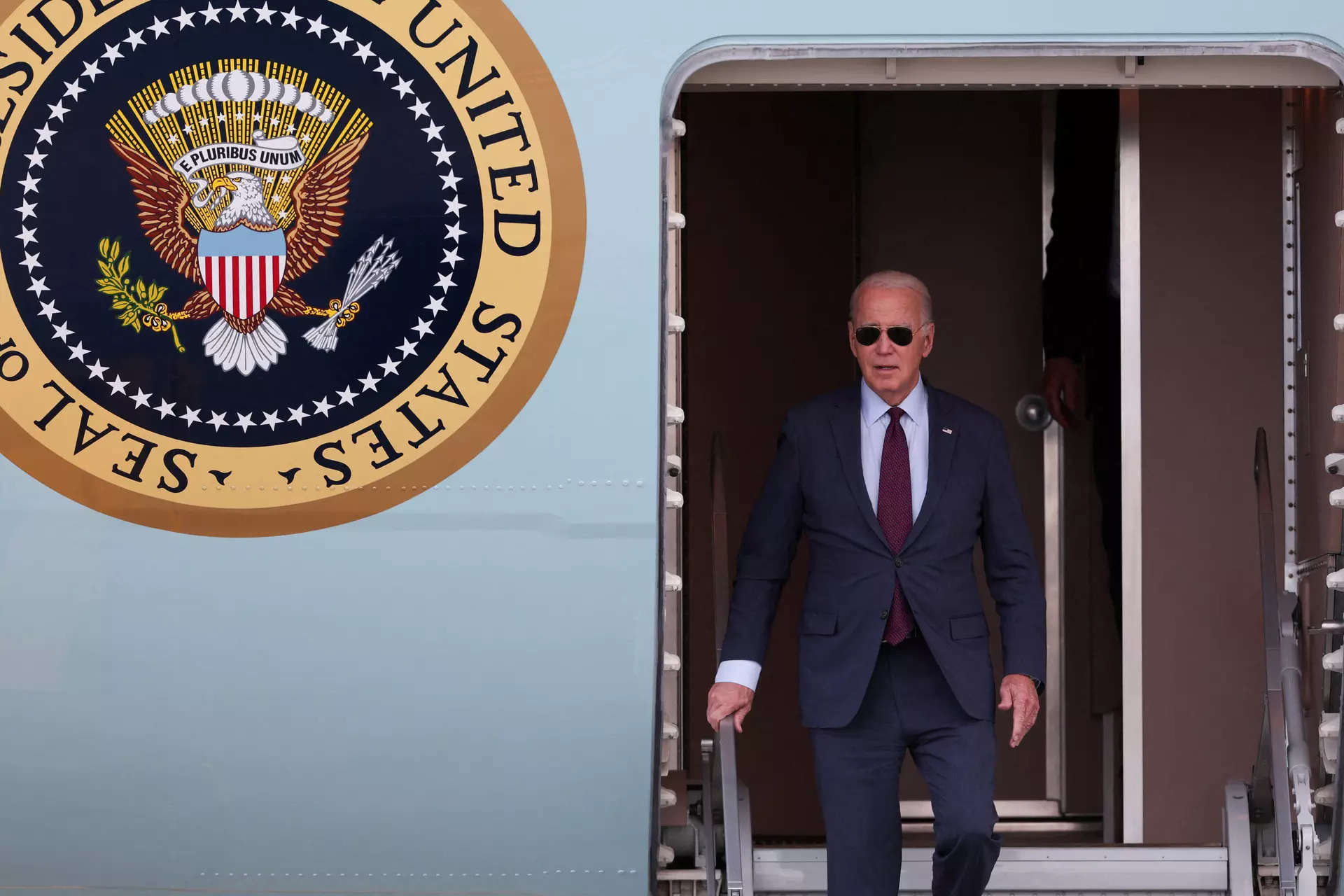 US President
Joe Biden
has served in the Senate for 36 years despite experiencing personal traumas and disappointments in his political career. Born on November 20, 1942, in Scranton,
Pennsylvania
, Biden was elected to the Senate for the first time in 1972 and has since been re-elected six times. Positioned as a moderate within the
Democratic Party
, Biden held the office of 47th vice president under President
Barack Obama
from 2009 to 2017. From 1973 to 2009, he served as
Delaware
's senator before becoming vice president.
Here are some interesting facts about Joe Biden on his birthday:
· Oldest of the four children born to Catherine Eugenia Finnegan Biden and Joseph Robinette Biden, Joe Biden at the age of 10 moved with his family to Wilmington, Delaware.
· Biden endured teasing from his classmates as a child in the school for his debilitating stammer.
· Biden played American Football at Archmere Academy, scoring an impressive 19 touchdown passes as a wide receiver and running back.
· The United States President is the alumni of the University of Delaware and Syracuse Law School. He is also on the New Castle County Council.
· Drafted for the Vietnam War but failed the medical examination due to asthma: The young Biden was drafted for military service in the Vietnam War. However, he failed the medical examination due to asthma.
· The junior Biden ran for the President twice – in 1988 and in 2008 but didn't succeed on both the occasions. At the age of 77, Biden is the oldest first-term president in the history of the US.
· Faced family tragedies, losing his first wife Neilia and daughter Naomi in a 1972 car accident. Sons Beau and Hunter survived the accident but, tragically, Biden lost Beau to brain cancer in 2015.
· In a 2008 interview, Joe Biden said that the classic "Chariots of Fire" was his favourite movie. With a sweet tooth, Biden indulges in ice-cream. The US president does not drink or smoke.
FAQs:
Q: Who is the youngest US president?
Ans: Theodore Roosevelt, at the age 42 was the youngest US president.
Q: How many presidents have been assassinated?
Ans: Four sitting presidents have been killed: Abraham Lincoln (1865), James A. Garfield (1881), William McKinley (1901), and John F. Kennedy (1963).
Disclaimer Statement: This content is authored by a 3rd party. The views expressed here are that of the respective authors/ entities and do not represent the views of Economic Times (ET). ET does not guarantee, vouch for or endorse any of its contents nor is responsible for them in any manner whatsoever. Please take all steps necessary to ascertain that any information and content provided is correct, updated, and verified. ET hereby disclaims any and all warranties, express or implied, relating to the report and any content therein.