Kaspa (KAS) is the latest altcoin to grab investor attention. The project reached its all-time high today, surging over 19% in the last 24 hours and over 66% in the previous week. In the monthly charts, KAS has surged by over 90% and is up 2161% since last year. Moreover, since January 2023, the token's price has surged by over 1520%.
Also Read: Ethereum, Solana Lead Altcoin Fund Inflows, Prices Surge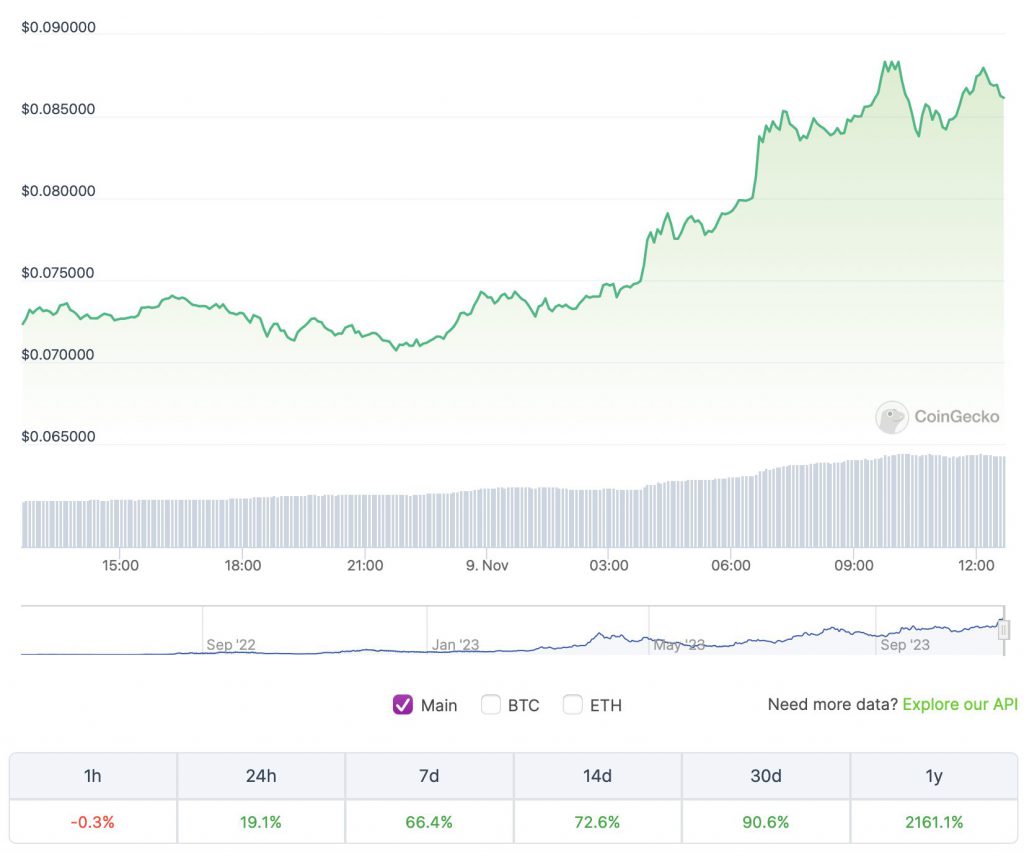 According to CoinMarketCap, Kaspa's (KAS) trading volume has surged by over 95%, while its market cap has increased by 18.9%. Moreover, trade volume has surged by around 380% over the previous week. The project's market cap is currently just over $1.8 billion.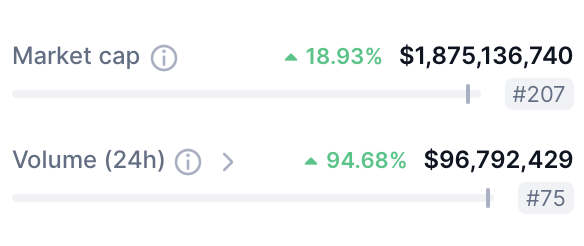 Kaspa (KAS) has a circulating supply of 21.44 billion tokens. The maximum number of tokens, on the other hand, is capped at 28.70 billion. Hence, about 74.7% of the total tokens are currently circulating.
Why is Kaspa (KAS) surging, and can it continue?
KAS's recent listing on the Korean exchange Coinone played a significant part in its price surge. The project also held an AMA session in Japan, boosting its popularity. Community members could engage with team members directly and ask questions about the project.
Also Read: Shiba Inu vs. Dogecoin: Which Memecoin Will Reach $1 First?
Whether KAS continues to rally or not is yet to be seen. If the project reaches $1, it would translate to a growth of about 1062%. However, $1 might seem a little unlikely at the moment. Moreover, there is a chance that KAS will face a correction very soon. Nonetheless, community members continue to hold a target of at least $0.10 (10 cents).
If Bitcoin (BTC) continues to rally, KAS and other altcoins may follow suit. BTC recently reached another yearly high of over $36k. BTC's new 2023 high may have also played a hand in KAS reaching its all-time high.