THIS is the moment the Wheeler Dealers host was pulled over by cops while filming the hit show.
Mike Brewer is known for being the frontman of the popular motoring series since it began almost 20 years ago.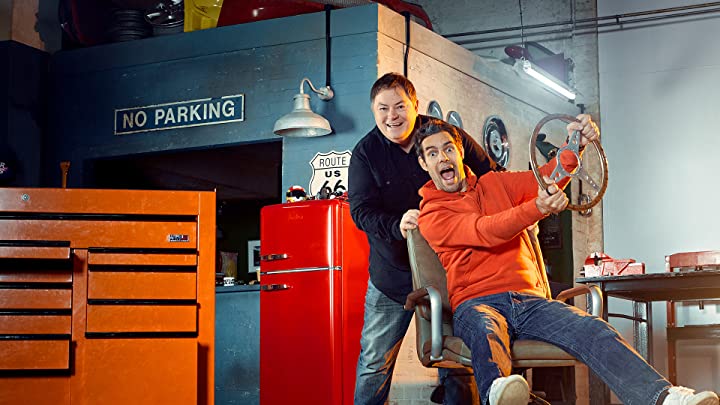 But the 59-year-old found himself with police in hot pursuit yesterday while driving a Mazda MX-5.
In footage posted to social media, the TV star could be seen shooting a piece to camera while following a camera tracking car.
Just seconds later, several cop cars with sirens surrounded his vehicle forcing Mike to stop.
It's not clear whether Mike broke any laws, but there is general guidance on safe filming and recording involving vehicles.
It states: "Tracking on public roads can only be done with the permission of the police.
"Tracking shots (car-to-car) can only be done from a specially modified tracking vehicle, or from an estate or hatchback with the tailgate locked and secured in the 'up' position.
"The police will not normally allow this on public roads."
Brewer took to X, formerly known as Twitter, to vent his frustration to his fans.
In the post, Brewer said: "Got T packed today by an overzealous Warwickshire Police who don't understand the law when [it] comes to car to car filming.
"Refused to understand and made us cancel filming. No more car shows then?"
Wheeler Dealers airs on the Discovery Channel and sees vintage vehicles restored to their former glory and sold in the hope of making a tidy profit.
The Sun has approached Warwickshire Police for comment.