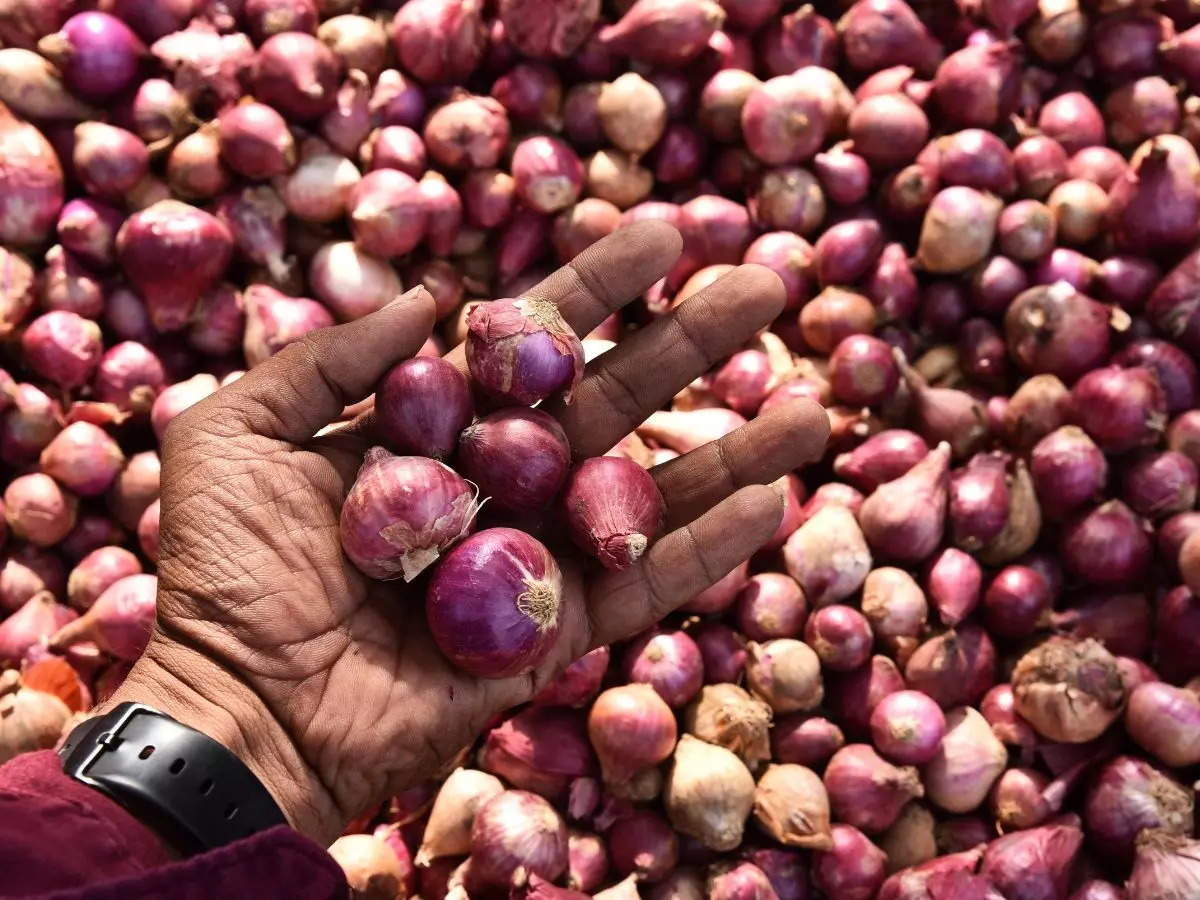 All-India
average retail onion price on Monday is ruling high at Rs 59.09 per kg, according to the government data. To control the price rise, the central government, late last month, imposed a minimum export price of USD 800 per tonne to check exports and boost domestic supply. Retail prices had shot up to around Rs 80 per kg due to tight supply.
As per the data from the Consumer Affairs Ministry, the all-India average price of onion on Monday is ruling at Rs 59.09 per kg. The highest price was recorded at Rs 90 per kg, and the lowest at Rs 20 per kg. The all-India modal price is Rs 60 per kg.
In Delhi, onion prices have fallen to Rs 60 per kg.
Onion prices in the national capital started inching up from October 25, when the rates were at Rs 40 per kg. Rates doubled to Rs 80 per kg on October 29.
Onion is grown in three seasons — kharif, late kharif and rabi. It is only rabi onion which is stored, as the variety grown in this season has a longer shelf life.
On October 28, the government imposed a minimum export price (MEP) of USD 800 per tonne on onion exports till December 31 this year to increase the availability of the vegetable in the domestic market and contain prices. The decision came into effect on October 29. The USD 800 per tonne MEP translates into about Rs 67 per kg. Besides, the government has also announced the procurement of an additional 2 lakh tonnes of onion for the buffer, over and above the 5 lakh tonnes already procured.
The MEP is there for all varieties of onion except Bangalore Rose and Krishnapuram onions and cut, sliced, or broken in powder forms.
The government said that the step will help maintain sufficient availability of onion to domestic consumers at affordable prices as the quantity of stored Rabi 2023 onion is declining.
The country has exported about 15 lakh tonnes of onion till October 20 of this fiscal. The total onion exports stood at 25 lakh tonnes in the 2022-23, as per the official data.
The all-India average price of potatoes on Monday stands at Rs 25.24 per kg, while the average rate of tomatoes is Rs 38.18 per kg. In Delhi, prices of potatoes and tomatoes are higher at Rs 30 per kg and Rs 47 per kg, respectively.