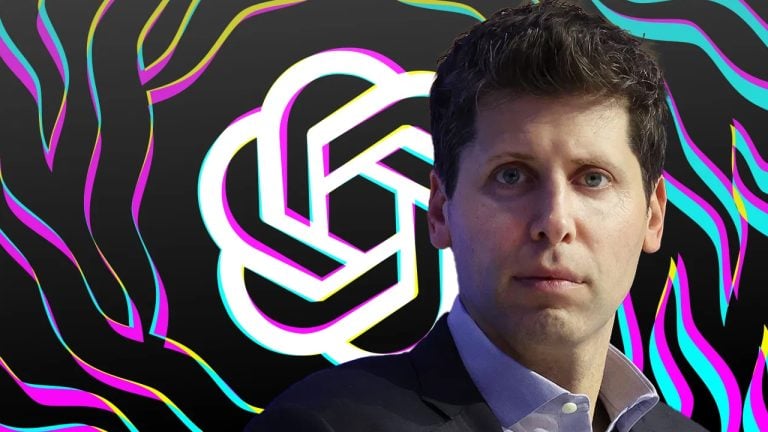 Following the announcement by Openai, a firm dedicated to artificial intelligence (AI), that Sam Altman is stepping down, Worldcoin, a crypto venture backed by Altman, experienced a 13.5% decline in its native asset WLD compared to the U.S. dollar. Openai, in an open letter addressed to the public, revealed that its board has reached a consensus that it "no longer has confidence in his ability to continue leading Openai."
Sam Altman Departs Openai, Triggering Worldcoin Slide
On the day of Friday, November 17, 2023, Openai, known for developing Chatgpt, declared that its CEO, Sam Altman, is exiting the organization. Mira Murati, the CTO, has been named the interim CEO to guide Openai during this transition. The letter articulates Openai's gratefulness for Altman's "many contributions" to the inception and expansion of the company. Nonetheless, it also underscores the AI firm's board's loss of "confidence" in his ongoing leadership at Openai.
The company's board stated:
Mr. Altman's departure follows a deliberative review process by the board, which concluded that he was not consistently candid in his communications with the board, hindering its ability to exercise its responsibilities.
Altman was not only at the helm of Openai but he also played a crucial role in the crypto project Worldcoin, which utilizes the native token WLD. Following the recent announcement, the WLD token has experienced a notable decline of 13.5%, with its 24-hour trading range fluctuating between $1.89 and $2.25. Following the significant slide, WLD rebounded a hair and is now only down 8% against the U.S. dollar.
Presently, it's trading at $2 per unit. In the vast landscape of over 10,000 cryptocurrencies, its market capitalization stands at $219 million, ranking it at the 171st position in the global crypto economy. Additionally, WLD has seen $144 million in trading volume in the last 24 hours, with the dominant trading pair being tether (USDT).
What do you think about Sam Altman stepping down from Openai? Share your thoughts and opinions about this subject in the comments section below.