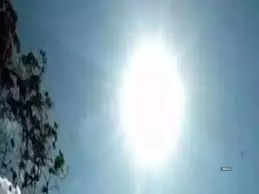 Basking in the
winter sun
is an exquisite pleasure that provides a magical blend of warmth and crispness. As the sun hangs low in the sky, its rays take on a gentle golden hue, casting long shadows and creating a serene atmosphere. The cool air of winter makes a delightful contrast to the sun's
gentle embrace
.
Sitting in the winter sun provides a moment of respite from the chill to follow, offering a natural remedy for the winter blues. The warmth seeps into your skin, bringing with it a comforting sensation that soothes both body and soul. It's a meditative experience, where you actually feel your skin.
The winter sun also has the magical ability to transform ordinary surroundings into a suddenly beautiful scene. The nip in the air, sweaters and jackets rustling, and the subtle play of light and coolness creates a mesmerising winter tableau.
Time slows down, allowing for a deeper connection with the here and now. Whether enjoying a quiet cup of tea on your balcony or soaking it all in at the sprawling Lodhi Gardens, the pleasures are a testament to spending our favourite season under the sun.