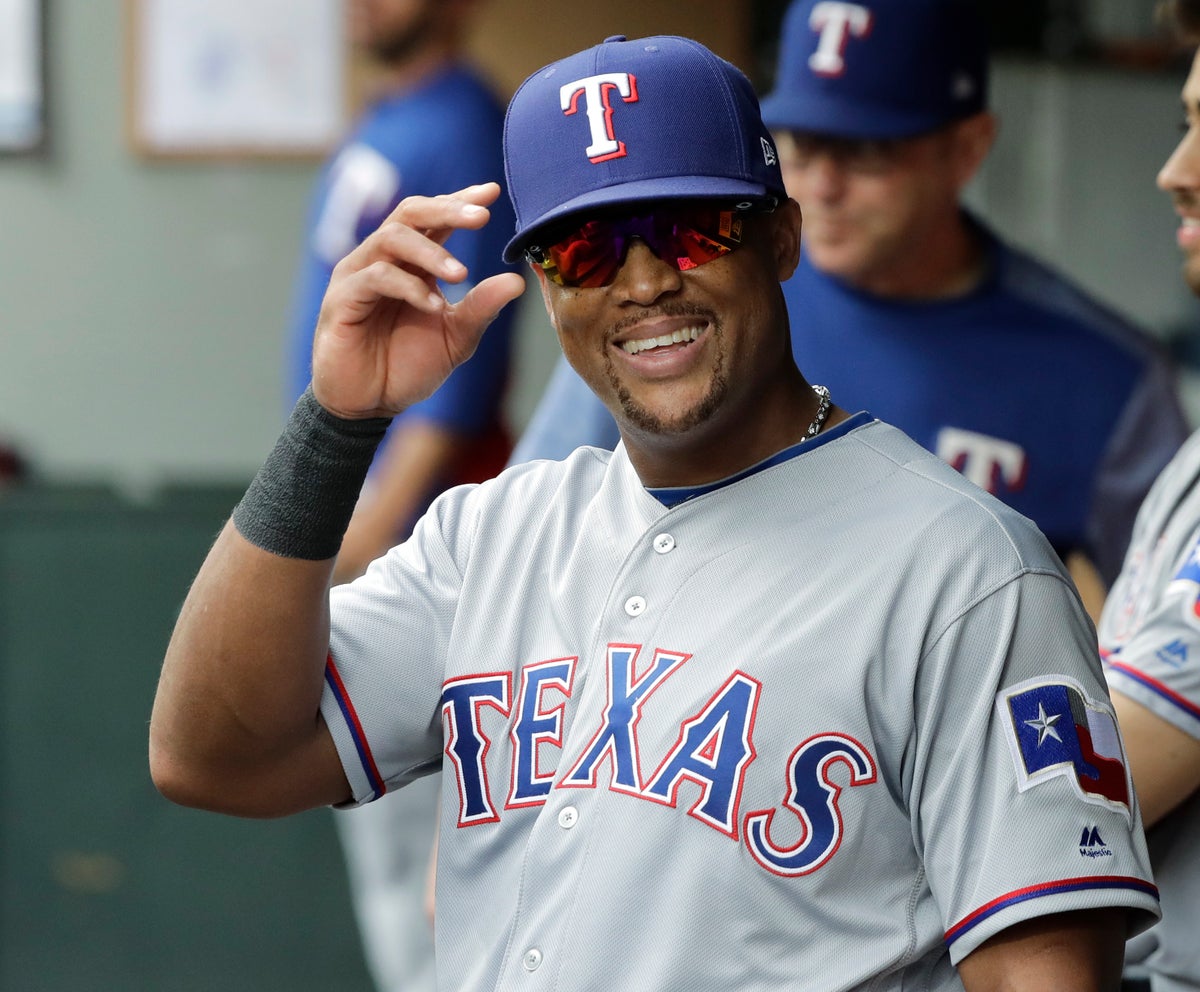 Scott Rolen is headed to the Hall of Fame. Next year, make way for another star third baseman.
Adrián Beltré highlights the first-time eligibles for 2024. While Rolen's election Tuesday capped an impressive six-year rise in his vote total, Beltré has a good chance to go in on the first ballot. Although he was never an MVP, he finished his career with 3,166 hits, 477 home runs and five Gold Gloves, remaining productive all the way through his final season at age 39.
Joe Mauer, Chase Utley, David Wright, José Bautista and Matt Holliday are also expected to make their debuts on the ballot next year. Mauer is the only catcher to win three batting titles and was the American League MVP in 2009.
It was no surprise that several players made big jumps in the voting this year. Barry Bonds, Roger Clemens and Curt Schilling — all of whom received majority support but fell short of the 75% threshold for induction — weren't on the ballot anymore. Since there's a 10-player maximum for each voter, when candidates like that are no longer an option, others can benefit.
Rolen improved from 63.2% to 76.3%, Todd Helton from 52.0% to 72.2% and Billy Wagner from 51.0% to 68.1%. Andruw Jones went from 41.1% to 58.1%.
The presence of Beltré, Mauer and Utley, however, could make it harder for other players to gain ground next year. Helton still has five more years on the ballot and Jones has four. Wagner, however, has only two more chances.
"Helton's going to be pulling something like three quarters of the vote, and Beltré might be the first guy to threaten a hundred percent since (Derek) Jeter and Mariano (Rivera), and then there's certainly going to be a lot of Mauer and Utley support, I'd think," said Ryan Thibodaux, who runs the online Hall of Fame ballot tracker that allows fans to follow the voting process as it unfolds each year.
"Is Wagner able to get that final seven percent in one shot, or does it take him until his 10th ballot? I think that's going to be really interesting to watch next year."
DECENT START
Next year also seems like a significant one for Carlos Beltrán, who received the support of 46.5% of the voters in his debut on the ballot. That type of first-year performance normally bodes very well for a candidate, but Beltrán's total was probably hurt by his role in the Houston Astros' cheating scandal.
"I made a bit of a joke in our Slack of our tracker team, that we should have, this entire time, been tracking who either said explicitly or sort of hinted that they were giving like a one-year punishment," Thibodaux said. "I can only kind of anecdotally say that I think there are a significant number of voters who are planning to vote for him next year who didn't vote for him this year."
Bonds and Clemens, dogged by performance-enhancing drug accusations, seemed to hit a ceiling in the vote after a while. If Beltrán is treated in a similar fashion he could be in trouble, but if voters indeed are only planning to penalize him for one year, that should be evident in 2024.
LAST CHANCE
Gary Sheffield received 55.0% of the vote, and next year is his last on the ballot. He needs to pull off a repeat of Larry Walker's final-year surge.
Walker was at 54.6% in 2019. Then he made it to 75% the following year in his last chance.
But Jack Morris received 67.7% in his second-to-last year and never did get voted in by the Baseball Writers' Association of America. He was later elected by the Modern Era committee. That puts the jump Sheffield needs in perspective.
"That is going to be a really tough leap for him," Thibodaux said.
___
Follow Noah Trister at www.twitter.com/noahtrister
___
More AP MLB: https://apnews.com/hub/mlb and https://twitter.com/AP_Sports