India's federal financial probe agency Enforcement Directorate (ED) has found that troubled edtech firm Byju's has allegedly violated provisions of the Foreign Exchange Management Act (FEMA) to the tune of Rs 9,000 crore. This and more in today's ETtech Top 5.
Also in this letter:
■ India to see uptick in demand of AI PCs
■ ETtech Done Deals
■ Satya Nadella on Sam Altman's return to OpenAI
---
ED finds alleged forex violations by Byju's; CEO says firm 'fully compliant'
Byju's founder and CEO Byju Raveendran
After the Enforcement Directorate (ED) found alleged forex violations to the tune of Rs 9,000 crore by embattled edtech firm Byju's, its founder and chief executive Byju Raveendran told shareholders the firm is fully compliant with Foreign Exchange Management Act (FEMA) regulations. Byju's has also dismissed reports on the ED's finding.
CEO's letter: "…which (an email) highlights the results of a comprehensive due diligence conducted on Byju's. The email confirms that the due diligence found no FEMA violations at Byju's," read his note to the shareholders.
Raveendran also said the firm "has maintained a cooperative stance with the ED throughout their inquiries and satisfactorily answered all their queries, both verbally and on record".
What's ED found: Sources told us the federal financial probe agency has found forex violations to the tune of Rs 9,000 crore by edtech giant. The agency, however, is yet to issue any formal statement on its findings.
Dismissing ED findings: Dismissing reports on the finding, a Byju's spokersperson told ET, "Byju's unequivocally denies media reports that insinuate it has received any notice from the Enforcement Department. The company has not received any such communication from the Enforcement Department."
On the ED radar: In April this year, ED conducted searches on several premises linked to Byju's in a probe into alleged violations of FEMA in investments and transfer of funds abroad by the edtech startup.
According to the agency, the searches had revealed that Byju's parent Think & Learn received foreign direct investments of Rs 28,000 crore between 2011 and 2023. During that period, it had also remitted around Rs 9,754 crore to various foreign jurisdictions "in the name of overseas direct investment".
Also read | Byju's files much-delayed FY22 financials, core biz revenue at Rs 3,569 crore, losses at Rs 2,253 crore
Catch-up quick: Byju's has been embroiled in a host of issues ranging from defaulting on an interest payment of its $1.2 billion term loan and multiple rounds of layoffs to putting its assets Epic and Great Learning on the block to generate cash for repaying the debt.
On November 10, Manipal Group chairman Ranjan Pai invested Rs 1,400 crore (around $168 million) in Aakash Institute, a subsidiary of Byju's. This enabled the edtech to clear its debt to US-based lender Davidson Kempner Capital Management.
Read ETtech's detailed coverage on Byju's

Manipal group's Ranjan Pai likely to invest $250-300 million in Byju's subsidiary Aakash Institute
Chaudhry may return as Aakash CEO, nears stock-swap deal with Byju's
Byju's new India CEO Arjun Mohan to cut more than 4,500 jobs
Byju's appoints Arjun Mohan as India CEO; incumbent Mrinal Mohit on way out
Byju's to hold board meeting to approve delayed FY22 financials
Byju's makes a surprise $1.2 billion repayment proposal to lenders
Byju's interest cost on term loan may jump by $50-60 million a year under new terms
Byju's, Davidson Kempner in talks to settle dispute
Byju's shutters offices across Delhi NCR, Bengaluru
MCA summons likely for directors of Byju's parent
Timeline: Byju's $1.2 billion loan case
---
Made-in-India Tesla inches closer: Agreement in the works
The Centre is closing in on an agreement with Elon Musk's Tesla that would allow the US automaker to ship its electric cars to the country from next year and set up a factory within two years, Bloomberg reported citing people familiar with the matter.
Investment details: Tesla would commit an initial minimum investment in any plant of around $2 billion, the report said, adding that the announcement is likely to be made at the Vibrant Gujarat Global Summit in January.
Gujarat, Maharashtra and Tamil Nadu are under consideration because they already have well-established ecosystems for electric vehicles and exports.
Moreover, the company would also look to increase purchases of auto parts from India to as much as $15 billion and make some batteries in India to bring down costs.
Catch up quick: Union Minister of Commerce and Industry Piyush Goyal on November 15 toured the Tesla factory in Fremont, California. Following his visit, Goyal had said that the US electric car maker is on its way to double its component imports from India.
Musk had in June met Prime Minister Narendra Modi and said that Tesla plans to make a "significant investment" in India and he intends to visit in 2024.
---
Disruptor: AI-enabled personal computers to spur growth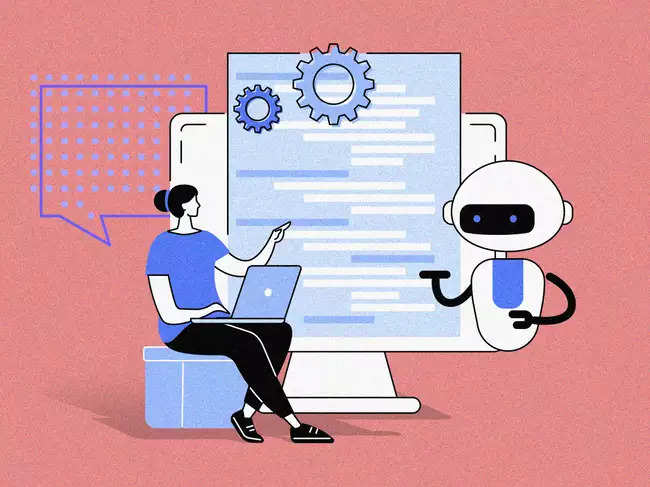 The demand for artificial intelligence-enabled personal computers, or AI PCs, is expected to grow next year, according to experts, with adoption in India likely to take off by 2027-28. Such PCs can run large language models (LLMs) and AI applications on-device, rather than on the cloud, as they have AI-capable chipsets.
Expert take: "The inclusion of an NPU (neural processing unit) is likely to be central to the next wave of hardware upgrades through the second half of this decade," said Ranjit Atwal, senior director analyst at Gartner. The NPU is a specialised hardware component needed for crucial applications involving AI, generative AI and deep learning.
Market scenario: Apart from Intel and AMD, which dominate the PC market, smartphone-focused chipmakers such as Qualcomm and Mediatek sense an opportunity and are getting into the AI PC space with NPU and APU (AI processing unit) chipsets that can be used in PCs, said Faisal Kawoosa, chief analyst at research firm Techarc.
India opportunity: Experts said that fresh demand for PCs owing to AI integration presents an opportunity for Indian manufacturers. Further, AI PCs will see early traction from segments with higher workloads and those that expect immediate results with AI, such as gamers, developers, the creator community, entertainment and media. India's startup ecosystem too might generate some demand.
---
ETtech Done Deals
Scapia CEO Anil Goteti
Travel fintech Scapia raises $23 million | Scapia, a travel fintech startup founded by Anil Goteti, a former senior executive at Flipkart, has raised $23 million in new funding in a round led by Elevation Capital and Binny Bansal's Three State Ventures. The round also saw participation by existing investors, including Matrix Partners and Tanglin Venture Partners.
Credit card on UPI startup Kiwi raises $13 million | Fintech startup Kiwi has raised $13 million as a part of its latest round of funding led by Omidyar Network India. Existing investors Nexus Venture Partners and Stellaris Venture Partners also participated in the round. This marks the second institutional fundraise for the startup founded in February 2023.
Electric mobility startup Baaz Bikes raises $8 million | Baaz Bikes, a full-stack electric vehicle ecosystem for gig workers, on Monday said it has raised $8 million in a round of funding, led by Singapore-based Big Capital. The funds will be deployed to strengthen and optimise product offerings, with a core emphasis on enhancing safety and promoting scalability within the gig economy.
---
Satya Nadella signals willingness to have Sam Altman rejoin OpenAI
(L-R) Former OpenAI CEO Sam Altman and Microsoft chief Satya Nadella
Microsoft chief executive officer Satya Nadella signaled that he'd be open to Sam Altman going back to OpenAI, rather than joining his company as part of a surprise move announced over the weekend.
On record: Whether Altman joins Microsoft or returns to OpenAI — as some of the startup's investors have been trying to arrange — the entrepreneur will be working with Microsoft, Nadella said in an interview with Bloomberg Television. "Irrespective of where Sam is, he's working with Microsoft."
Quelling mutiny: According to a Bloomberg report, OpenAI vice president of global affairs Anna Makanju said in a memo to staff Monday that the company is in "intense discussions" to unify its divided staff.
"We can assure you that our number one goal remains to reunify OpenAI and discussions are actively ongoing," Makanju said in the memo. She also said that the company is in touch with Altman, new CEO Emmett Shear, and the company's board, "but they are not prepared to give us a final response this evening."
Employees might quit: On Monday, about 700 employees of the AI startup, including chief technology officer Mira Murati and chief scientist and cofounder Ilya Sutskever, threatened to quit if the company's board did not resign and reinstate Altman and former president Greg Brockman.
Today's ETtech Top 5 newsletter was curated by Megha Mishra in Mumbai and Gaurab Dasgupta in New Delhi.