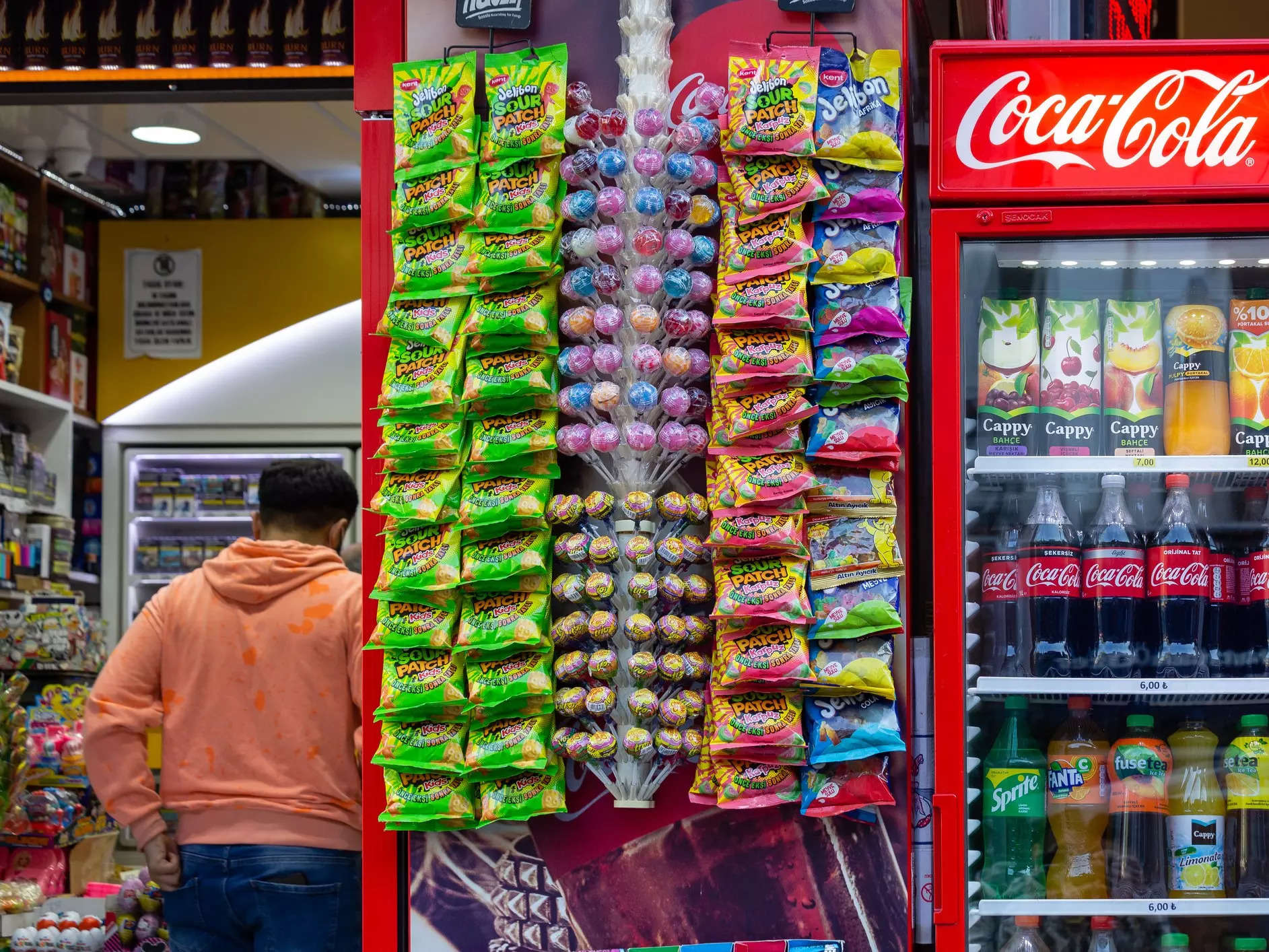 Fast-moving consumer goods (FMCG) industry is all about big numbers, of consumers, products and stores. Increased visibility of the sprawling value chains can yield benefits ranging from cost-cutting to time saving to product design. That's why
FMCG companies
are finding in artificial intelligence much helpful assistance in designing products as well as understanding consumers.
Companies are adopting AI across the entire value chain, from sourcing of raw materials, product development and manufacturing to operations, sales, pricing and distribution. The key is digitalisation of the value chain which can yield benefits from AI and machine learning. AI's ability to identify patterns and behaviors in data that might otherwise be overlooked, can help companies stay ahead of the curve.
The digital reinvention of Hindustan Unilever
India's top FMCG company, Hindustan Unilever (HUL) is reinventing itself through digitalisation and AI. Being quick in responding to emerging trends on consumer needs has been the hallmark of success in the packaged consumer goods industry.
From picking up a signal on a developing trend to inception of a product idea and taking it to consumer homes — not only has the duration of the process been cut down with new age technology, HUL says it can now also predict the expected turnover from the product. "Through our interconnected network of next-gen capabilities, such as the AI hub and the advanced manufacturing centre (AMC), we have been successful in bringing down GTM (go to market) lead times by a third. In some cases, innovations hit the marketplace in a matter of weeks and months versus years," said Vibhav Sanzgiri, executive director (R&D), HUL, and head, global skin cleansing R&D, told TOI recently.
For instance, fragrance selection time has been reduced to hours using an in-house robot-assisted library with over 2,000 fragrances. On the other hand, digital design and 3D printing are used for rapid prototyping and pack testing. The AI Hub, the facilities of which are also accessible by all locations in Unilever across its global markets, is part of the company's 'Reimagine HUL' journey, which pivots around three axes — consumer, customer and operations. The AI hub, which falls under the consumer ecosystem, is integrated into the company's business process and category innovation programmes.Once consumer signals are picked up at the AI hub, Sanzgiri said they are quickly assessed for their merit in being converted into product ideas. "This AI-led digital transformation is an enabler. The need has always been there. The approach has evolved, and we realise that in today's world, doing more of the same doesn't help, and therefore, we use data, technology, automation and artificial intelligence to fast track the product journey," he added.HUL announced in March that its Dapada factory, manufacturing home care products including Surf excel, Rin, and Vim, has joined the Lighthouse Network. The Global Lighthouse Network is a community of manufacturing sites recognised by the World Economic Forum (WEF) for applying advanced technologies, innovations, and sustainable practices to modernise business operations.
"Using Fourth Industrial Revolution (4IR) technologies like augmented reality, big data and analytics, and IoT, the Dapada factory deployed artificial intelligence/machine learning-led solutions to accelerate the pace of innovation and speed of response to consumer demand," Willem Uijen, Unilever's Head of Supply Chain for South Asia and Southeast Asia, told ET recently. The Dapada site has shown a clear impact through the reduction of manufacturing cost (per ton) by 39% and end-to-end product development lead time by 50%. Similarly, the site has been able to reduce quality defects by about 50%.
Trend-based innovation at Nestlé
Nestlé identifies digital opportunities across its global R&D organization to leverage AI, machine learning, data science and predictive analytics. This helps it connect the dots quicker, gain valuable insights and continue to deliver novel discoveries today and for generations to come.
Nestlé uses AI to analyze information on trends, ingredients, flavors, and health benefits from social media, online publications, and other web sources. The company's innovators cluster the captured insights, which leads them to discover new ideas or trends that can be quickly translated into compelling product innovations. For example, using these tools, Nestlé launched Nescafé Dalgona coffee mixes and Nesvita plant probiotic supplements for adults in China.
In petcare, Nestlé is developing a holistic product ecosystem to help improve cat health by tracking changes in unique health and behavioral data patterns, while providing tailored recommendations to pet owners. The ecosystem includes a Petivity Smart Litterbox where pet owners can track changes in urination, defecation, and weight patterns for indoor cats. Using this data together with proprietary algorithms, the ecosystem can identify an increased risk of developing conditions such as kidney disease, urinary tract infections, and obesity. Using a mobile app, Nestlé's proprietary AI shares this information and provides expert advice to pet owners, including recommendations for veterinarian visits when relevant.
In 2021, Nestlé embarked on an ambitious plan to put all its creative through an AI platform that would rank ads based on their suitability to different online platforms and pull out the key elements that are required for maximum ROI, according to The Drum, a leading global publisher for the marketing and media industries. That process created a set of 'rules' for successful campaigns and early tests generated transformational results, finding that ads that meet the new creative requirements generate a significantly higher return on ad spend.
Now, Nestlé's 15,000 marketers – who work across 2,000 brands in 200 territories – as well as its agency partners are required to run all creative assets through the system to check they meet the new requirements before they can run.
In April this year, Nestlé's global chief executive Mark Schneider said adoption of AI by its India unit was being taken to world markets and that it had led to customising consumer choices and planning new launches. "We are using AI in India to assess multiple types of data that give insights down to a postal code and demographic level. This level of customisation has benefitted us as well as our customers and consumers," Schneider said
Marico's AI analyser
Besides several other AI initiatives, Marico has launched the Kaya Youth oxy-infusion range which helps in boosting the oxygen levels in facial skin, resulting in youthful and glowing skin.
In order to measure the oxygen level, Marico launched a skin analyser tool which leverages artificial intelligence and machine learning capabilities to analyse the skin on parameters such as dark circles, dark spots, uneven skin, and skin dullness. Basis the oxygen score, it also suggests the 'skin pranayam' routine that is appropriate to each individual.