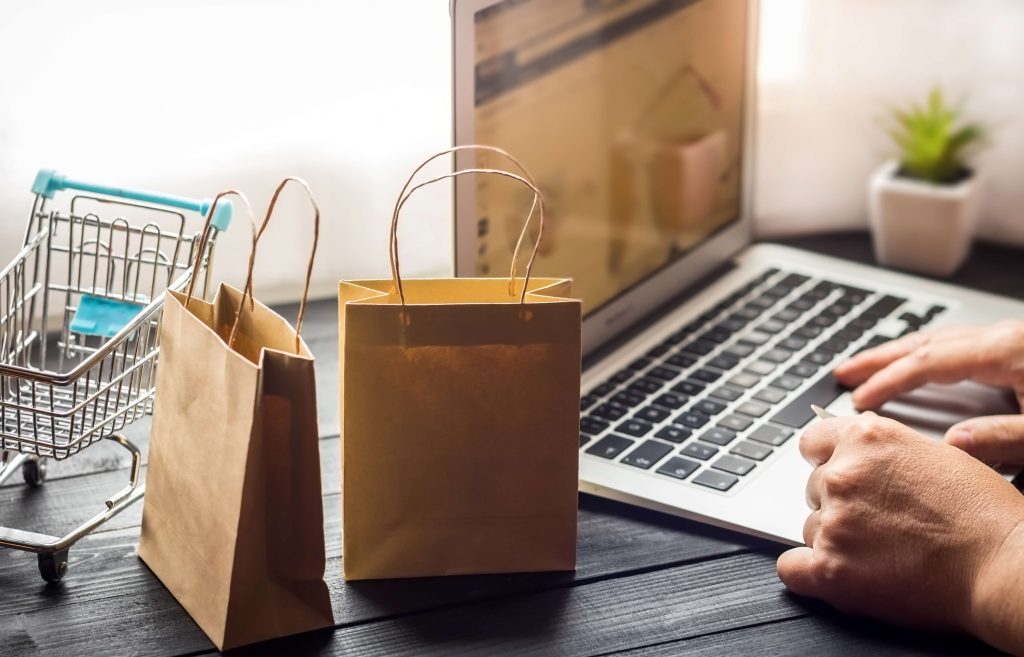 Are you planning to start a retail business but don't know how? This page contains a guide on how to start your new business activity with reliable tools and with many helpful benefits at your disposal.
Getting started with retail is definitely not easy, the first step is deciding what you want to sell: a product or a service? Does it have any practical use? If you have an item to sell in mind, the first thing to do is create a business plan for it that lays out the structure of the business and keeps track of sales. These first steps must be performed before you can think about the physical opening of the store.
What is Meant By "Retail Sales"?
Retail sales is a business that involves selling products to a customer. Retail businesses sell items and services to customers in stores, but these transactions may also be conducted online, over the phone, or by mail. Doing it online is the method preferred by most sellers due to the low costs and greater convenience of the activity.
The retailer purchases products in bulk from a manufacturer in order to resell them in quantity and make a profit. The end user is the buyer.
How to Build a Retail Business Step by Step
The first thing to do is to develop a successful business idea; this is a complex process that takes time. There are some fundamental steps to follow in order to get off to a good start in your business:
Step One: Do Some Study and Research
The first thing to do is to learn about retail services in depth to understand what type of business you want to create. In particular, you should do this by taking into consideration the niche market you intend to enter.
Once you choose the niche market you are going to work in, you need to do some market research in order to understand your customers' wants: when you understand what people want, you can create products or offer services specific to their needs to meet that demand. Understanding your audience, how much they care about getting that product and taking into consideration the cost of producing/purchasing the item can give you an idea of how to choose the right price for the items.
Step Two: Create a Business Plan
Only after you have a gained a clear picture of the market situation can you think about creating a business plan. The business plan is the outline you develop to follow in order to ensure that your business makes a profit. It should be a true roadmap that explains all the steps and macro moves you intend to make your business successful.
Your business plan should be detailed, but not too lengthy: it should be designed to allow anyone to read and understand what you have in mind for the future of the company. A good business plan should include:
Executive summary;
Description of the characteristics of the company;
Competitor Analysis;
Items for sale;
Marketing strategy;
Financial considerations;
Business operations and management.
Step Three: Estimate the Financing Needed
In order to start a business it is essential to find the money to make it self-sufficient before you can do anything else. It is important to understand how much financing you will need to start the business and how to obtain it. Costs to take into consideration include: employee costs, warehouse costs, utilities, rent (if you intend to have physical locations), insurance, merchandise, technology, equipment, shipping, marketing budget, loans and investors.
Step Four: Create a Website
If you are thinking of selling your products online, you will of course need to use a website to sell them. In particular, you need e-commerce. The first thing to do is choose a domain name, and have a marketing plan to increase the number of visitors to the site and your network of contacts. You need to expand your network of people.
Make Use of Reliable Tools to Optimize Your Entire Sales Process: in addition to the site, you will need management tools to help you sell your products through the portal and in many other marketplaces, thereby continuing to expand the number of people you reach. In the specific case of retail sales activities, feed managers are often used, these are programs that allow you to sell the items across multiple channels. So it is possible to sell in the main marketplaces, such as Amazon, Ebay, Oraizen and Google Merchant Center, as well as through price comparison sites such as Trovaprezzi or Idealo.
Utilizing data analysis tools such as Google Analytics and Search Console is extremely helpful for checking on the progress of the work and understanding if you are heading in the right direction. Furthermore, it is good to make use of online marketing methods in order to increase your visibility.
Step Five: Choose Your Suppliers Well
Operating a retail business means that you will need the help of suppliers to get the products you intend to resell on the market. Having good relationships with quality, reliable, punctual suppliers is essential, especially when you are going to offer your products on third-party sites which will have to evaluate your presence and visibility based on the quality of the service you are capable of providing them: if your suppliers cause delays, you will pay the costs for it in terms of your visibility and reliability on other portals.
Some of the main characteristics that should you look for when selecting your suppliers include:
quality;
reputation;
delivery costs;
customer services.
Step Six: Engage in Marketing and Gain Recognition Among the General Public
You probably won't see a lot of people buying from you in the first few days. You have to have patience and constantly promote your business in order to create a name for yourself and generate the right attention. There are many ways to launch your business, if everything is based on the website, you will need to make use of paid online advertising, SEO, social media marketing and many other techniques to advertise online and attract users to your platform.