AN EV driver has revealed a hidden button in boot which activates a useful feature missing from most motors.
Cars expert DoneDeal took to TikTok to share the genius hack to hundreds of fellow drivers.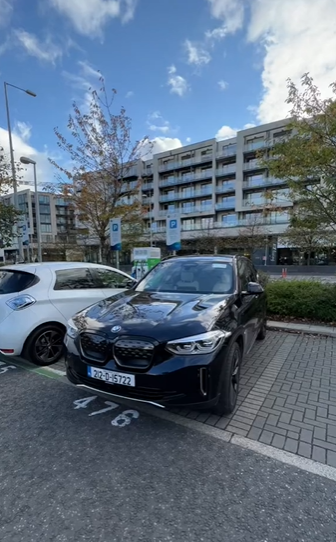 The cars influencer posted a video showing where to find a button that can unlock a useful feature.
On the clip, he said: "Here we have a BMW IX3 cracking looking car and I'm going to show you a really cool feature."
All you need to do is open the back of your car and take a look inside your boot lid.
The Tiktoker said: "When you open up the boot, hidden away behind here there is this little button."
He then presses the button to unlock a hidden towbar underneath the vehicle.
The influencer said: "And when you press that slowly but surely a towbar emerges.
"And there you have it a good towing capacity of 750kg."
The device – which is attached to the car's chassis – is used for towing a railer, caravan or a camper.
The retractable towbar has to be fitted by a mechanic expert – as it doesn't come with the vehicle.
However, the maintenance-free feature is easy to reach and to put away by only pressing the electric button.
The video has now amassed hundreds of views and more than 600 likes from fellow car-owners.
Dozens of users took to the comments section to share the thoughts and opinions.
One said: "Wow. "A retractable towbar. How amazing."
It comes as drivers realised there's a "hidden" button in your motor that can keep you safe while you're out on the road.
The button automatically locks the car in just seconds, helping you stay safely inside.
If you press and hold the handy lock button after powering up your car, the car will automatically lock in just ten seconds.
Meanwhile, a secret button that helps avoid an annoying feature on your car has been revealed.
A car whizz from Sixth Gear Wheels took to TikTok to quiz viewers on the switch's function.
He posted a clip of himself sitting in a VW Polo before panning to the button down on the driver-side door.
Elsewhere, motorists were left stunned after discovering a "hidden" bonus feature on their dashboard which defogs mirrors.
The amazing tip involves just the push of a button and works wonders on your motor.
Posting on TikTok under the username "Brian Doolan Fitzpatrick", the motors whizz revealed exactly how it worked.