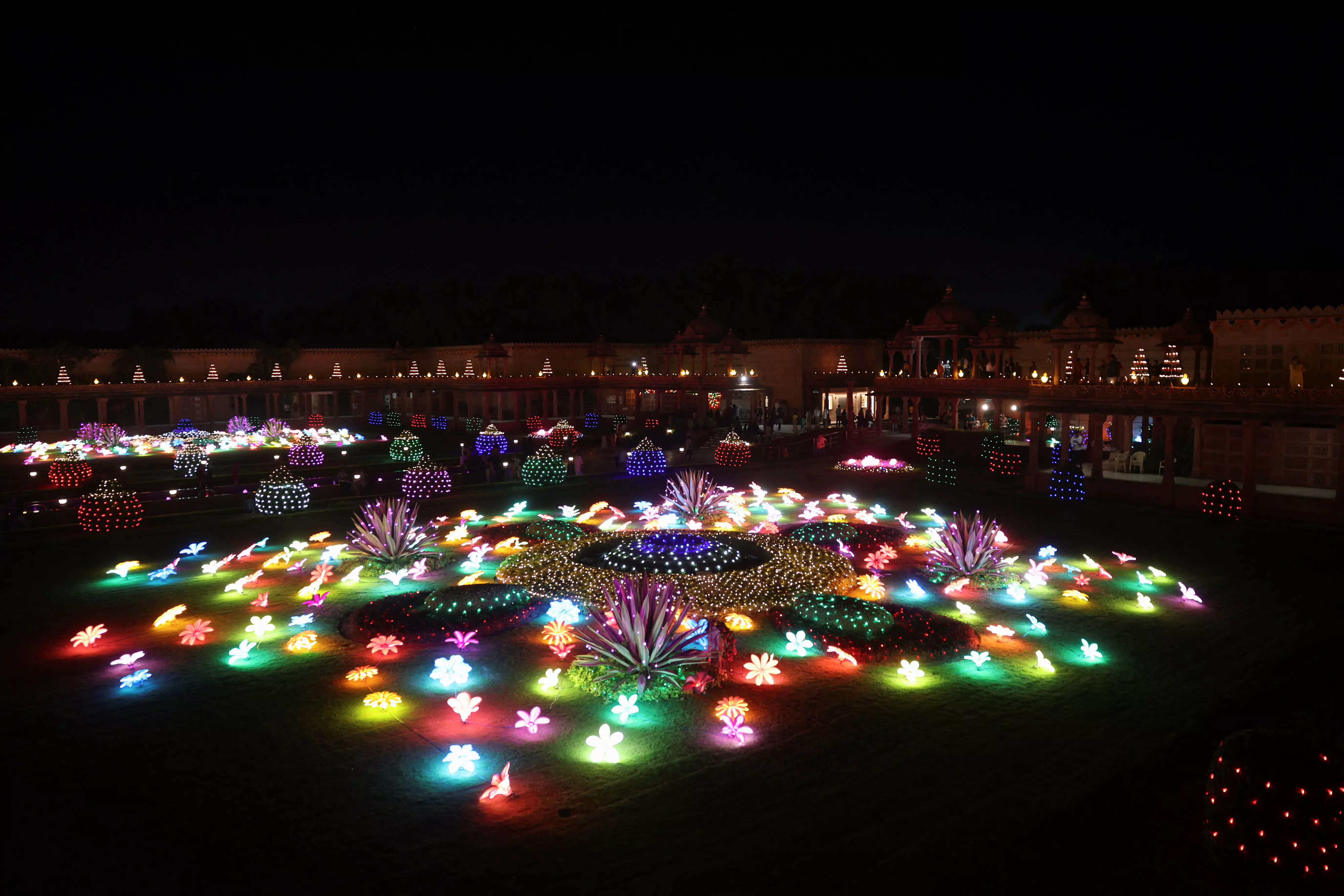 Today, I'm sure to receive
Diwali
greetings from one of my Malaysian co-authors. He has visited Kolkata several times and knows that Durga Puja is the primary Bengali celebration. Nevertheless, hailing from a country with a roughly 8% Indian-descent population, he only greets me on Diwali. Perhaps because it's the foremost Indian
festival
.
Traditionally, countries like Singapore, Fiji, Nepal, and Mauritius also celebrate Diwali with the usual aplomb and lights. But of late, this de-lightful Indian festival has expanded its footprint by solidifying the Indian identity globally.
Perhaps, the brightest spotlight ever shone on Diwali in the US was the 2006 episode, 'Diwali', of the iconic Steve Carrell-starring sitcom, The Office, based on the British original with the same name. Being watched live by 8.8 million viewers helps to push a cause – in this case, a festival. That episode singlehandedly played a big role in bringing Diwali to mainstream American attention – although Carell's character did call Diwali the 'Hindu Halloween' in the episode.
Fifteen years later, an episode revolving around Diwali of the American comedy-drama TV series And Just Like That, a 2021 reboot of the cult classic, Sex and the City, demonstrated how the Indian festival of lights has illuminated America. Sarah Jessica Parker went Diwali-shopping while donning a lehenga – again, never mind that she called it a saree.
So, is Diwali a global festival now? Possibly, yes. India's growing soft power has much to do with that. And even more so due to the Indian diaspora's expanding influence, both politically and economically, and by extension, culturally. Brit PM Rishi Sunak, US veepee Kamala Harris, US surgeon-general Vivek Murthy, former White House staff secretary Neera Tandem, and many other PIOs holding significant positions across the globe 'do the Diwali'.
From George W Bush and, most particularly, Barack Obama to the present POTUS, White House's non-Hindu First Residents, too, have been regularly lighting Diwali diyas – bringing them a wee bit closer to the 4.4 million Indian Americans? Even a bill to designate Diwali as a federal holiday has now been presented in the US Congress. Remember, Obama visited Mumbai on Diwali in 2010. After lighting the first-ever diya in the Oval Office in 2016, he remarked, 'Michelle and I will never forget how the people of India welcomed us with open arms and hearts and danced with us in Mumbai on Diwali.' Dee-wali was no longer a quaint religious observation, but a calendar festival in the US. A vibrant Diwali celebration has been held at New York's Times Square since 2013. As Diwali is a public school holiday in New York City effective from this year, mayor Eric Adams expressed Diwali pride. Meanwhile, across the pond, during this Diwali celebrations, London's Pakistani-origin mayor Sadiq Khan has even encouraged Bollywood to remake 'Amar Akbar Anthony' set in Britain, hinting at Sunak and Amar, himself as Akbar and King Charles as Anthony.
Britain may have its first-ever Indian-origin PM. But Gordon Brown began giving 10 Downing Street a festive twist with diyas in 2009. With a 3.1% Indian diaspora, Diwali is part of British 'national life', as then PM Theresa May observed in 2016.
And then, there's Canada. Considering that almost 5% of Canadians are of Indian descent, Canadian Diwali should be equally enlightening. Well, after becoming PM in 2015, in a first-of-its-kind event, Justin Trudeau visited a Hindu temple and a gurdwara in Ottawa to celebrate Diwali with the Indo-Canadian community.
Unfortunately, it looks like Trudeau has a bizarre history of reading Indian culture and the Indian mindset. He tweeted 'Diwali Mubarak' in 2017, accompanied by a photo of himself lighting a lamp in a black sherwani. He was widely trolled. Perhaps, it would be wise, especially today, to change it to 'Happy Diwali'.
Wishing all of you, wherever you may be across the world, a very happy Diwali.