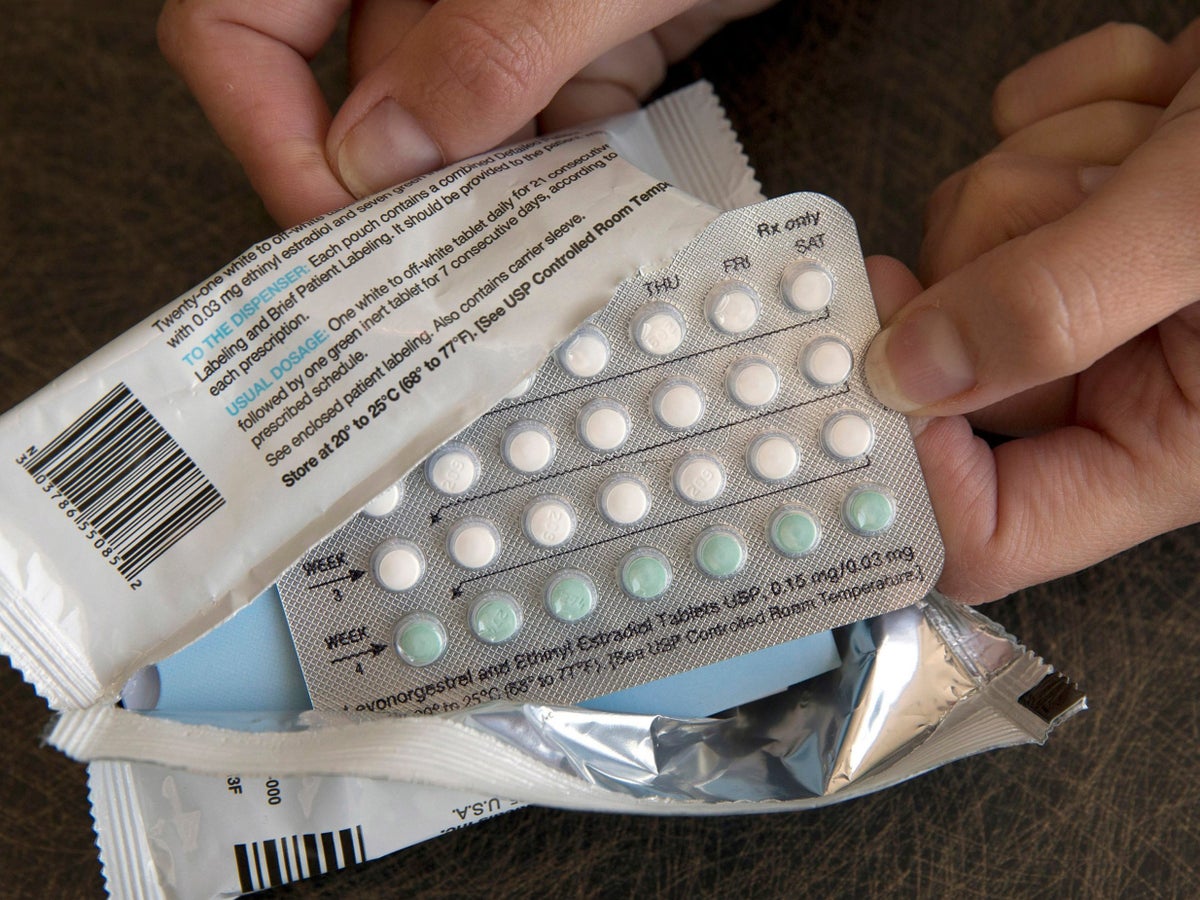 Millions of women will be able to get free contraceptive pills on the high street from next year without having to see a GP, under new plans revealed by the NHS.
Starting next month, women in England can obtain a first prescription of the pill by visiting their local pharmacy.
The change will give women greater choice over where to get the pill, and will free up 10 million appointments in GP surgeries, according to NHS England.
The move has been hailed as a "step in the right direction" for patients and comes as part of a broader plan to allow patients to be treated for a range of conditions at local pharmacies. These conditions include sore throats and urinary tract infections.
William Pett, the head of policy, public affairs and research at Healthwatch England, said: "Women across England will welcome the convenience of getting the contraceptive pill at a local pharmacy.
"Being able to see your GP in a timely manner remains the public's top concern.
"If this initiative is effectively communicated and delivered, it will make a real difference to patients and relieve the pressure on hard-pressed services."
Mr Pett said there could be problems with the plan, though, such as pharmacists not being able to see a patient's GP records, or differences in access between different areas of the country.
The plan to make the pill available from pharmacies was piloted among a cohort of 4,500 women earlier this year. Under the scheme, if women opt for the combined oestrogen and progestogen pill, they will have a check-up with a pharmacist to record their blood pressure and weight.
No checks are needed for the mini pill (progestogen only), which is also the case in other settings, NHS England said.
Pharmacies need to sign up for the new service, meaning that it will not be available immediately everywhere in England. As more pharmacies join the scheme, the NHS web page will be updated so that women can check which locations offer the service.
Women who are significantly overweight, or whose blood pressure is high – putting them at higher risk of blood clots on the combined pill – may be referred to their GP for further checks. The ongoing checks on blood pressure and weight that women need when they are on the pill will also be available in pharmacies.
Funding has also been put in place to allow more pharmacies to offer repeat prescriptions of all types of contraceptive pill.
NHS England said it expects almost half a million women to be able to access the pill next year without needing to contact their GP first, with the figure rising after that. Prescription figures for 2022-23 suggest there were almost 3 million prescriptions for the combined pill and more than 4 million for the mini pill.
NHS chief executive Amanda Pritchard said of the plan: "This is really good news for women – we all lead increasingly busy lives, and thanks to this action, rather than making a GP appointment, they can simply pop into their local pharmacy when they need or want to access contraception.
"We will also be expanding services so that more health checks are available for patients on the high street, which is not only better and easier for patients but also frees up NHS time for more GP appointments for those who need them most."
Under wider plans, pharmacists will be offering more blood pressure checks to patients who are at risk of high blood pressure, with a commitment to deliver 2.5 million a year by spring 2025.
NHS England estimates that this could prevent more than 1,350 heart attacks and strokes in the first year.
Dr Leyla Hannbeck, CEO of the Association of Independent Multiple Pharmacies, said: "This is a step in the right direction for patient care. The pharmacy network has the knowledge, skill sets and the willingness to deliver these services and support the NHS. For years we have been highlighting that, if supported appropriately, pharmacies can add a lot of value to the NHS. We are accessible and we have a track record of delivering for patients."
Victoria Atkins, the new health and social care secretary, said: "For the public, these changes will mean more options for women when making a choice about their preferred contraception, reduce the risks of people suffering heart attacks and strokes, and make it easier to access medicines for common conditions."
Janet Morrison, chief executive at Community Pharmacy England, said: "It makes perfect sense to use community pharmacies as a first port of call for healthcare advice, access to contraception, and health checks such as blood pressure tests."