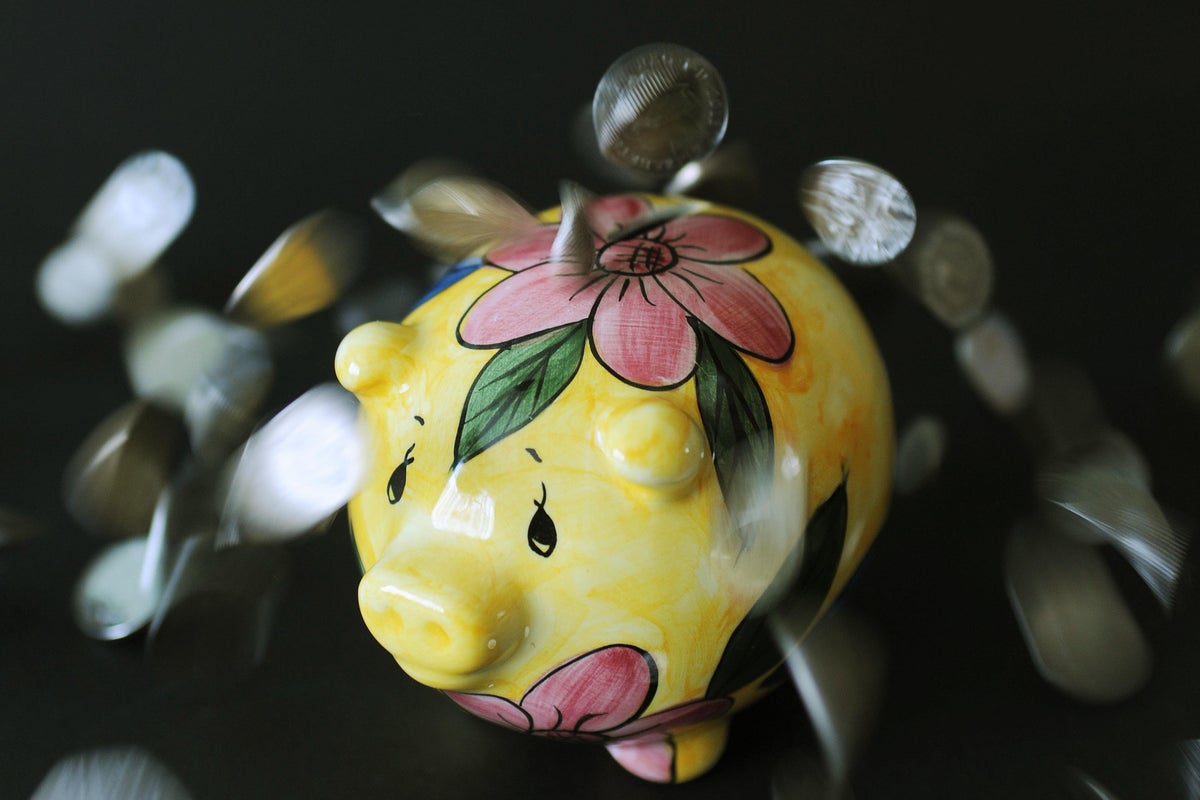 Premium Bonds odds will improve to the best level seen in more than 15 years from September, savings giant NS&I (National Savings and Investments) has announced.
The odds will improve to 21,000 to one, from 22,000 to one previously – their best level since the April 2008 prize draw.
NS&I estimates that there will be 5,785,904 prizes up for grabs from September – an increase of more than 269,000 when compared with August 2023.
The estimated number of £1 million prizes in September will remain the same, at two.
There will be about 90 £100,000 prizes, up from an estimated 77 in August.
And there will be an estimated 181 £50,000 prizes in September, up from 154 in August.
While there will be more big money prizes on offer, the estimated number of £25 prizes will reduce, to 1,027,604 in September, down from 1,700,728 in August.
The prize fund rate will increase from from 4.00% to 4.65% from the September draw, marking its highest level since March 1999.
The change in odds will see an estimated extra £66 million added to the prize fund next month, with a potential prize pot of more than £470 million.
NS&I is backed by the Treasury. When customers invest in NS&I products, they are lending to the Government. In return, the Government pays interest or prizes for Premium Bonds.
The provider, which has more than 24 million customers, also announced improvements to some savings rates.
Among the changes, the interest rate paid to direct saver customers will increase to 3.65%, from 3.40%.
The rate paid on NS&I's direct Isa will increase to 3.00%, from 2.40%. Young savers will also benefit, with the rate that NS&I pays on its Junior Isa increasing to 4.00%, from 3.65%.
The rates on these savings accounts will increase from August 18.
NS&I chief executive, Dax Harkins, said: "These upcoming increases show that we're supporting savers up and down the country. Premium Bonds are one of the nation's favourite savings products, so increasing the prize fund rate to its best level since 1999 and improving the odds means that more people will have the chance to win prizes each month.
"These rate increases will help ensure that our savings products remain attractive to customers, whilst ensuring that we continue to balance the needs of savers, taxpayers and the broader financial services sector."
All NS&I products offer 100% capital security due to its Treasury backing.
Savings rates generally have been climbing as the Bank of England base rate has been hiked and – under a new wide-ranging consumer duty introduced last month – banks, building societies and other financial services providers must put customers at the heart of what they do and give them fair value.
Myron Jobson, senior personal finance analyst at interactive investor, said: "Being Government-backed, the NS&I is attempting to lead by example by passing on the recent base rate rise to savers.
"This follows the recent launch of a 14-point action plan by the City watchdog (the Financial Conduct Authority) to ensure that banks are passing on the best savings rates to their customers."
Helen Morrissey, head of retirement analysis at Hargreaves Lansdown, said: "Anyone considering Premium Bonds needs to understand the price they pay. In an average month, a typical bond holder will win nothing, and you are potentially missing out on more interest by placing your savings elsewhere.
"With inflation still running hot, you also need to be aware that the spending power of your savings is being eroded more quickly than if you had opted for a product paying a better interest rate. However, the chance to win big is a powerful incentive."