SAINSBURY'S fans are going wild for matching family Christmas jumpers that have already been reduced.
The cozy garments, which are now 25 per cent off, are flying off the racks as the festive season quickly approaches.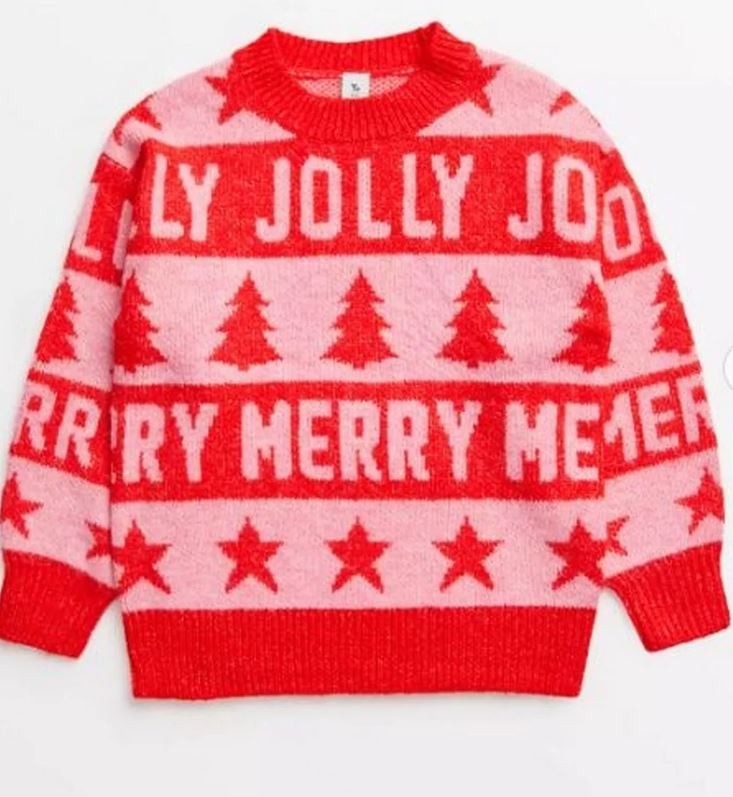 Savvy shoppers have been flocking to the retail giant after they launched the matching Christmas jumpers and slashed down the price.
Sainsbury's has several designs available, in both adult and kids sizes, meaning the whole family can match on the big day.
Patterns include a red and pink jumper with the words "jolly" and "merry" emblazoned across the front.
The same design also comes in navy blue.
There is also a green, red, and cream design with "happy holidays", "fa la la la la", and "ho, ho, ho" on it which is really getting families into the Christmas spirit.
Another popular seller is a grey jumper with a spotted dog wearing a red sweater and reindeer antlers, printed on the front.
"Santa paws" is printed across the front in sequins and white fluffy bobbles appear as snowflakes.
One happy customer left a review for the garment on the Sainsbury's website that reads: "Lovely Christmas jumper for my granddaughter, she will love it I'm sure, bright colour & good size, all ready for Christmas parties".
With a quarter slashed off the usual price, which was between £13 to £22, shoppers are keener than ever to get their hands on the fun sweaters.
With the discount, the kids versions now start at £9.75, and the adults at £16.50.
There are loads more to choose from in the Matching Family range, including a Disney design with Mickey Mouse, Minnie Mouse and Goofy on a sleigh.
There is also a Star Wars themed jumper featuring Darth Vader and Storm Troopers in red Santa hats, with the phrase "Merry Sithmas" printed across the middle.
The jumpers are available online via Sainsbury's website, where they offer free click and collect, free returns to store, and next and named-day delivery.
But Sainsbury's isn't the only store offering funky Christmas jumpers this year.
Primark recently divided opinion with its new Christmas jumper as some claimed they went "too far".
The teal jumper features a geometric white snowflake pattern, with "PRIMARK" written across the chest.
It also features pictures of the store's famous brown paper bag in a row, along the body and the sleeve.
Primark shoppers were also left divided over its £18 Christmas jumper that some shoppers called "tat" and a "monstrosity".
One savvy shopper spotted the bright green and yellow Subway jumper when shopping in her local Primark, and took to social media to show it off.