A Kazakh oligarch whose interests include a multi-million dollar property development in Manhattan has business ties to a string of controversial Russian financiers and allies of President Vladimir Putin.
Mysterious billionaire Nurzhan Subkhanberdin, who earned his vast fortune as the founder of Kazkommertsbank, Kazakhstan's largest bank, rose to prominence after it emerged that his private equity fund was backing two lavish new condo towers in New York.
Subkhanberdin's Meridian Capital holds a $127 million equity position in the high-rise International Gem Tower project, an investment the New York Post has branded "shady".
Meridian Capital was founded in 2002 by Subkhanberdin and Kazakhstan's former oil and gas minister Sauat Mynbayev and has numerous investments in Europe and North America.
But it can be revealed that Subkhanberdin is also in business with a coterie of Kremlin cronies, one of whom has been blacklisted by the US authorities.
Corporate records contained within the 2021 Pandora Papers leak show that Subkhanberdin had invested alongside Russian businessman Roman Trotsenko, best known as right-hand man to Igor Sechin, the president of oil firm Rosneft and one of President Vladimir Putin's closest allies.
Filings show that Meridian and Trotsenko were equal business partners until November 2019 in Novaport, an operator of regional airports across Russia. The previous year, Trotsenko was added to a list of oligarchs deemed to have close ties to the Kremlin after it emerged that he was a close associate of Igor Sechin, the president of Russia's energy company Rosneft and a close ally of President Putin.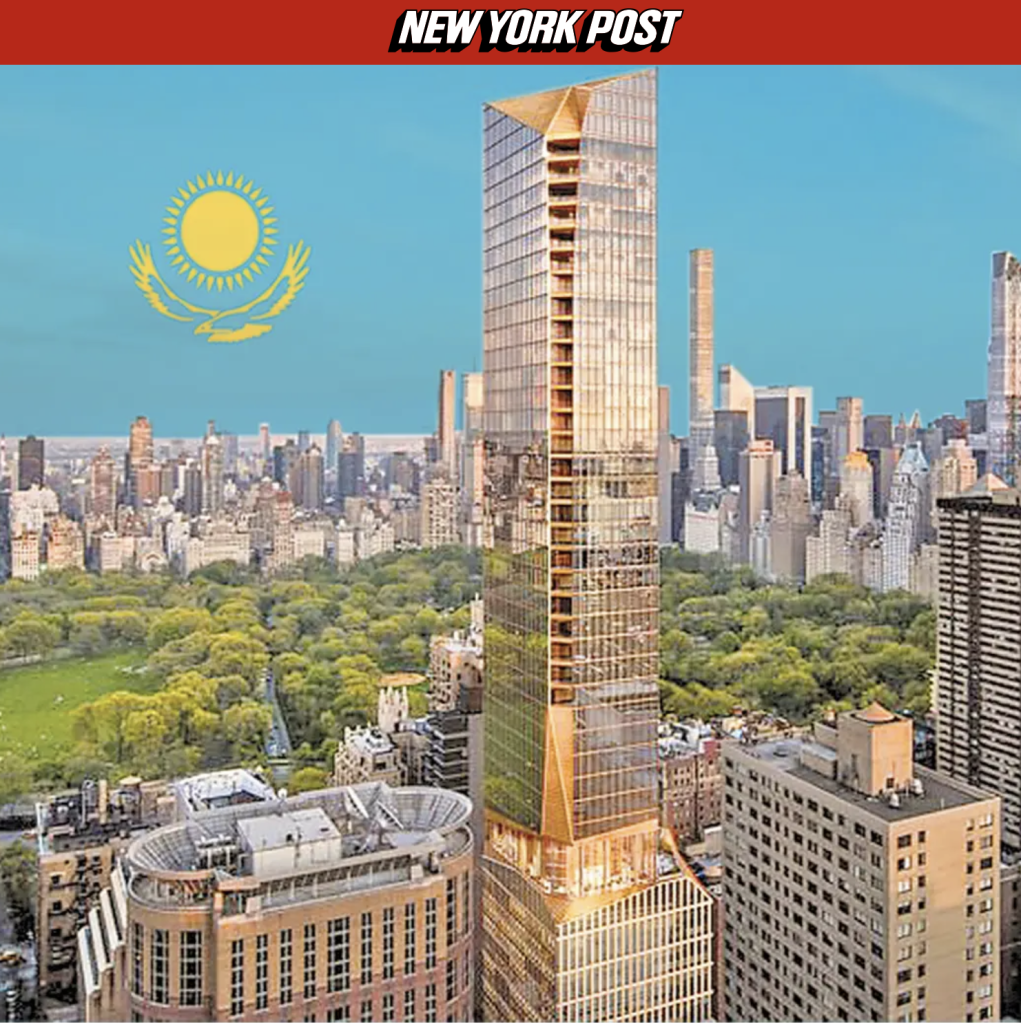 Trotsenko is not the only notorious Russian businessman with whom Subkhanberdin has rubbed shoulders. Records show that Meridian has previously invested in a number of ventures with Yuri Shafranik. Best known for serving as energy minister under former president Boris Yeltsin, Shafranik has since earned the dubious honour as Putin's "homing missile" in oil and gas markets.
In December 2013, he obtained a handful of permits in Syria despite the ongoing civil war. Shafranik also became a key ally of Iraq's ex-prime minister Nouri al-Malikia and helped Russia to land a $4 billion arms contract. According to corporate documents, Meridian has invested in at least seven businesses in the oil, mining, pharmaceutical and real estate sectors, with investment firm Soyuzneftegaz and Waterford, another firm linked to Shafranik.
Despite rising to the top of the Kazakh business world in near-total anonymity, Subkhanberdin has nonetheless amassed all the trappings of wealth typical of central Asian oligarchs.
He owns a luxury 1km-long estate hidden on a private island along the French Riviera. Valued at nearly $50 million and previously owned by the 9th Duke of Marlborough, the 30,000 square-metre property is regarded as the jewel in the crown of the Cote d'Azur.
As well as the French estate, Subkhanberdin also owns an enormous 11-bedroom mansion in central London valued at more than $25 million, as well as an apartment in Monaco worth nearly $20 million and a $4 million yacht called Mercury. There is also a 16-seater private jet worth around $24 million.
In 2017, Subkhanberdin and Meridian were accused of illegally extracting millions of dollars from Kazkommerstbank and ploughing the cash into private investments. The Organised Crime and Corruption Reporting Project revealed that Subkhanberdin and a cast of other ultra-wealthy Kazakh businessmen illicitly made millions through Meridian.