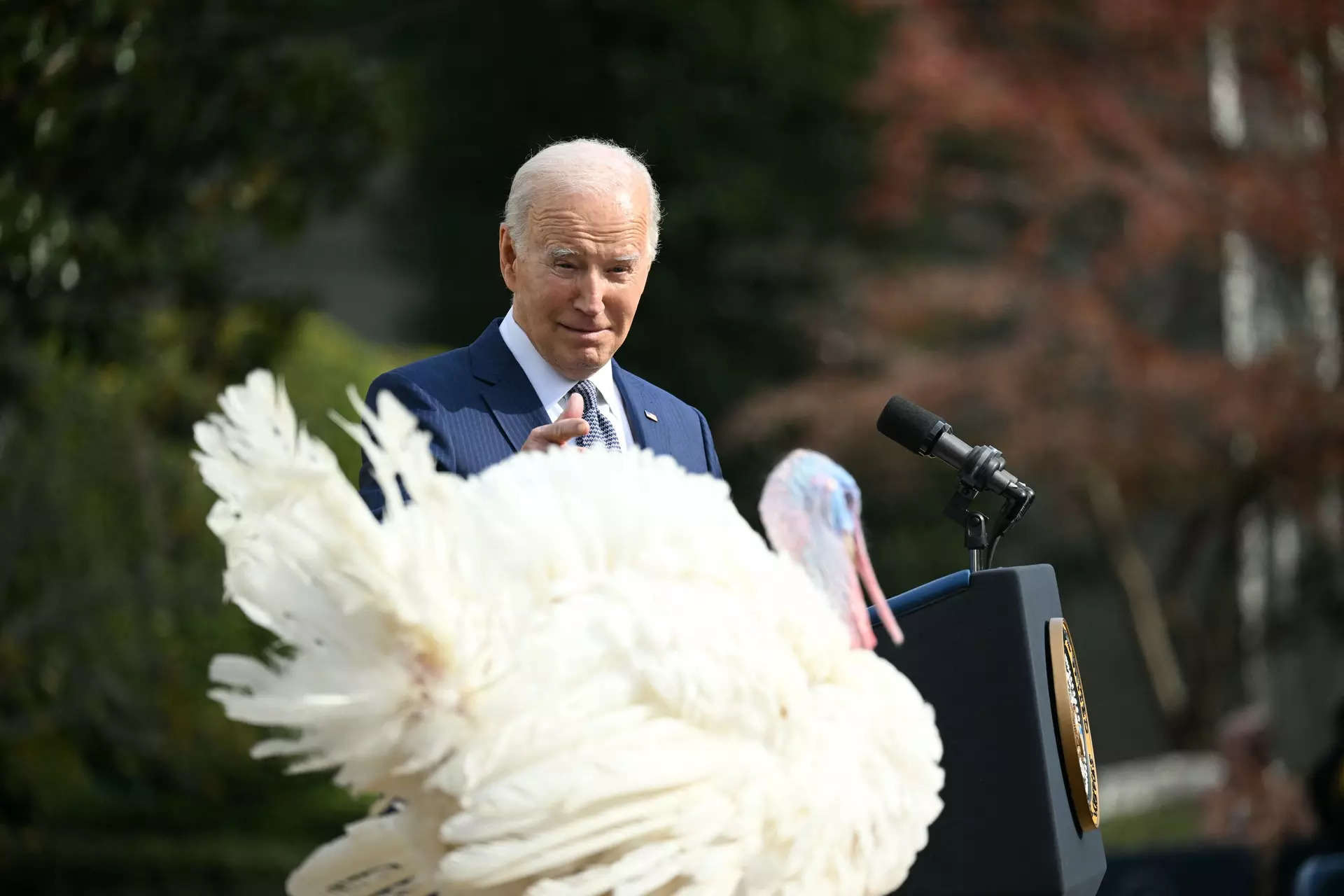 US President
Joe Biden
who just turned 81 got confused between pop icons
Taylor Swift
and
Brittney Spears
as he gave his Thanksgiving
turkey pardoning
speech on November 20.
During the speech, the President was discussing the pardoned turkeys, named Liberty and Bell, noting that they went through a difficult journey of traveling over a thousand miles.
"You could say it's harder than getting a ticket to the Renaissance tour or," Biden said. After this, he struggled to remember Swift's tour.
undefined
"Or Britney's tour," he added. This is where the US President confused the two pop icons by referring Swift to Britney Spears because the 'Toxic' singer is not touring currently.
"She's down in — it's kind of warm in Brazil right now." Swift's tour in Brazil has been a disaster because of the sweltering hot conditions.
As he mixed the names of Swift and Spears, he even joked about his old age.
"As much of you know, it's difficult turning 60. This is the 76th anniversary of this. I want you to know I wasn't there, and I was too young to make it up" said Biden.
Recently, a fan passed away because of heat at Friday night's show in Rio de Janeiro. After this, Swift had to postpone her Saturday show until Monday. The military police said a fan who was in Rio de Janeiro for the regularly scheduled concert on Sunday was stabbed to death earlier that morning.
Many fans attending the concert have complained that they were not allowed to bring in water bottles to the stadium despite the heat, AP reported.
In Monday's rescheduled show, Swift performed "Bigger Than the Whole Sky" in tribute to her fan who passed away because of the heat last week.
Disclaimer Statement: This content is authored by a 3rd party. The views expressed here are that of the respective authors/ entities and do not represent the views of Economic Times (ET). ET does not guarantee, vouch for or endorse any of its contents nor is responsible for them in any manner whatsoever. Please take all steps necessary to ascertain that any information and content provided is correct, updated, and verified. ET hereby disclaims any and all warranties, express or implied, relating to the report and any content therein.